LG V30 expected to outperform Galaxy S8, iPhone 7 Plus: Report
The upcoming LG V30 smartphone is expected to pack camera specifications better than the ones existing on Galaxy S8, iPhone 7 Plus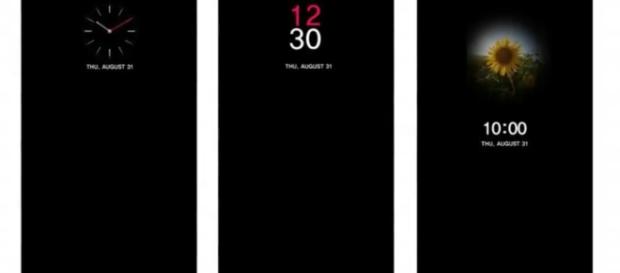 LG earlier this month confirmed that they will be taking the wraps off their highly-anticipated V30 smartphone on August 31, right after the annual IFA event concludes. The smartphone is expected to come equipped with all the possible top-notch specifications, a decent price range and some things way better than what the Samsung Galaxy S8 or the Apple iPhone 7 Plus packs, a new Report suggests. If reports are to be believed, then the upcoming LG V30 smartphone is expected to sport a dual rear camera setup, accompanied with a f/1.6 aperture lens – which is the highest any smartphone has ever packed.
First smartphone with f/1.8 aperture
As pointed out by TechRadar, Samsung Galaxy S8 – which was first unveiled at the MWC event in February this year – sports an aperture of f/1.8, tagged along with wide angle lens.
At the same time, Apple's iPhone 7 Plus – which was launched in September of 201 6- sports telephoto lens with the f/1.8 aperture as well. The same report goes on to suggest, citing several insider sources, that the upcoming LG V30 smartphone is going to come packed with 'faster' lens in comparison to the above-mentioned flagship smartphones.
They will come with an enhanced ability to capture crisp, excellent quality images even in low-lighting conditions. The smartphone's camera is also reportedly going to be accompanied with a lower ISO sensitivity, thereby ensuring that the images captured are clean and void of pixels. The smartphone is also further going to sport a wider-than-usual aperture.
In other words, the LG V30's camera will be able to capture images with a better depth-of-field view. The effect is believed to be negligible for normal users, but those who have knowledge regarding how photography works will be able to make out the difference in terms of quality of the images captured using the LG V30 smartphone.
Specs and features
The upcoming LG V30 smartphone is expected to sport a 6-inch QHD+ Full Vision display, with an added aspect ratio of 18:9. The smartphone is expected to be powered by the Qualcomm Snapdragon 835 system-on-chip, and will probably sport 4GB of RAM alongside 64GB of internal storage. The smartphone is also expected to pack 3,300mAh battery, and will probably run on the latest Android 7.1.1 Nougat operating system.
The smartphone is expected to fall in the high-end category; therefore, users must not expect the device to be priced any below than $400. Let's see what ends up turning out to be true by the time of the launch.
Click to read more
and watch the video
or