Google's Pixel 2 running Android 8.0 spotted on FCC
The device itself was registered with the FCC by HTC, who is largely believed to be the company manufacturing the next Pixel smartphone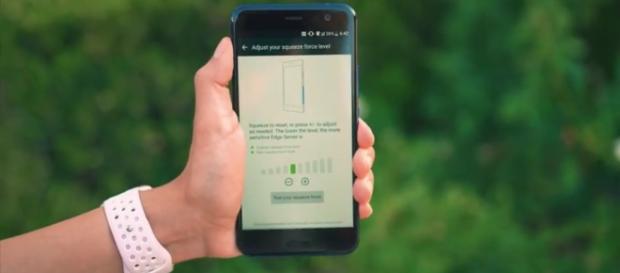 An unidentified Google-branded smartphone – believed to be the company's upcoming Pixel 2 – with the model number, 'G011A' has been spotted on the official Fcc website. This appears to be an authentic registration especially because the handset's documents have been filed by HTC. For those who don't know, HTC is largely rumoured to be manufacturing Google's Pixel 2. The device with the model number, 'G011A' was also spotted on the official Wi-Fi certification website last week. This further adds the value to the authentication of the recent spotting.
Android 8.0 operating system update
HTC – as reported by Android Headlines – has filed official documents along with some screenshots of the 'Settings' page on the device with FCC.
Much of the important information regarding the Pixel 2 smartphone, has been revealed through this. The most important detail that may come across as obvious, is that the google pixel 2 is going to arrive, running on the latest Android 8.0 operating system update. It has also been confirmed that along with the Android 8.0 OS update, the device will also be carrying the latest August 2017 security patch. The report also further goes on to note that the Google Pixel 2 will be the first Android smartphone to run on the Android O update. The search-giant has been reported to be working on unleashing the Android O update sometime this month.
Unfortunately, the exact date is not known as of yet. However, it has been suggested by sources close to the matter that the Android O is scheduled to receive its official name on August 21 at one of the Google events.
Apart from this, the latest spotting also seems to suggest that the Google Pixel 2 smartphone will come equipped with HTC's Edge Sensor features. This further goes on to reiterate the rumour that HTC is going to be among the manufacturing partners with Google this year. While Google Pixel 2 is visibly going to be manufactured by HTC; it is the Pixel XL 2 smartphone that LG is responsible to manufacture. The smartphone has also been mentioned to be powered by the Qualcomm Snapdragon 835 system-on-chip. The device might offer 64GB of RAM, the FCC listing reveals.
Design of the smartphone
Design-wise, as per previous leaks, Google is not going to experiment much with its 2017 flagship offerings.
The search-giant might choose to stick to its traditional look, thereby refuting claims that the company is going to equip its smartphone with a bezel-less display.
Click to read more
and watch the video
or