Google Pixel 2: Everything there is to know
Additional rumors suggesting the Pixel 2 will be dropping the 3.5mm headphone jack have appeared online.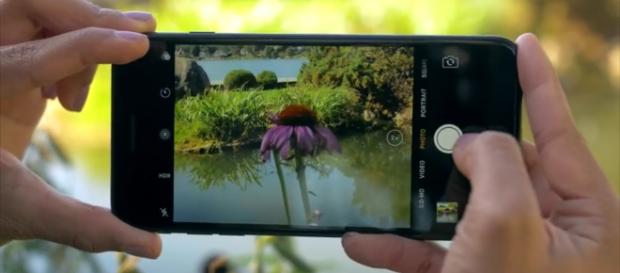 Additional rumors regarding Google's Pixel 2 have added to the anticipation of its fans. The latest leak carrying alleged images of the flagship smartphone seems to further promote the rumor that Google is planning on ditching the 3.5mm headphone jack, following in Apple's footsteps. The company, as reported by Tech Radar, also seems to be working towards introducing the wireless charging technology with its Pixel 2. It will go head-to-head with Samsung Galaxy S8 and upcoming Apple iPhone 8.
Release date and price
According to a report published by Tech Radar, Google is expected to launch its smartphones in October. The company is expected to follow the tradition that it set last year with the predecessors of Pixel 2, XL 2 devices.
According to one source, the smartphone might be priced at $649. Meanwhile, the XL version will probably come a bit more expensive. There were many suggestions, stating that Google might introduce not two, but three Pixel smartphones this year.
Specifications and features
The google pixel 2 is expected to feature a 5.6-inch curved display with 2,560 x 1,312 pixels resolution and an aspect ratio of 18:9. The company recently made the headlines for getting into a partnership with LG for producing OLED screens. Therefore, it is assumed that Google will be integrating OLED display technology in its Pixel 2 and Pixel XL 2 smartphones. Apart from this, it has also been rumored that the devices might come with a fingerprint scanner located on the rear panel along with IP68 certification, which makes the device both, dust and water resistant.
Contrary to leading rumors, Pixel 2 won't be featuring a dual rear camera setup. Instead, the smartphone will sport a 12-megapixel single sensor on the rear end along with a 7-megapixel front shooter. The smartphone is further going to be powered by the yet-to-be-launched Qualcomm Snapdragon 836 system-on-chip. If this turns out to be true then Google Pixel 2 will be the first to carry this system. Additionally, the device is speculated to offer 4GB of RAM along with 64GB of internal storage. Users will also be provided with the option of expanding the memory up to 128GB if they'd like. Google's Pixel 2 might feature sides similar to that of HTC U11. In other words, the smartphone might have something called 'Active Edge' which is expected to carry squeezable technology, stay tuned for more updates.
Click to read more
and watch the video
or