Google flagship smartphone in the making
Google is expected to unveil its flagship smartphones in October or November this year.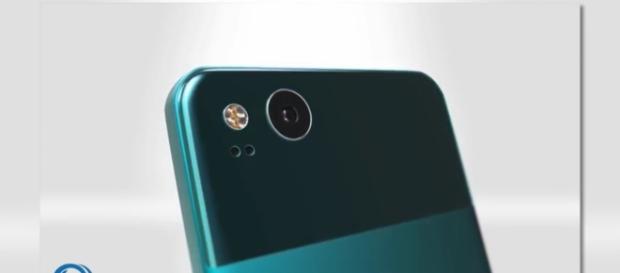 There have been a lot of rumours regarding the upcoming Google Pixel 2 and Pixel XL 2 smartphones, ever since the search giant confirmed their plans on launching the two flagship smartphones towards the end of this year. These speculations essentially speak about the key features that are set to arrive in the upcoming devices. Thanks to these reports, one is able to take a wild guess as to what might be different in Google's 2017 offering. The latest leak had suggested that the company is planning on following in Apple's footsteps by eliminating the Headphone Jack from the smartphone, and is probably going to adopt wireless charging technology as well. With none of the given features being confirmed by the firm as yet, let's take a look at the possible specifications set to arrive in the upcoming smartphone.
Bezel-less design or not?
Towards the beginning of this year, there were many predictions being made regarding Google's plans on giving into the mainstream trend and eliminating the bezels from its upcoming flagship smartphones. However, the same was immediately refuted when many alleged renders of the Pixel 2 and Pixel XL 2 smartphone started surfacing online. The smartphones in the images did not indicate Google's rumoured plans of getting rid of the screen bezels. In fact, it can be interpreted from the given leaks that the smartphone is going to sport a standard design, instead of a bezel-less design. While some users took this information with a sigh of relief; others were quite disappointed.
No headphone jack
What is being consistently confirmed is that Google is planning on following Apple's footsteps by eliminating the headphone jack feature from the Pixel 2 and Pixel XL 2 smartphones altogether. As can be recalled, Apple first initiated this move with the launch of its 2016 flagship smartphones, iPhone 7 and iPhone 7 Plus smartphones. This move wasn't looked upon by Apple fans as very welcoming, in fact, many faced troubles getting their heads wrapped around this. At the same time, there were many other fans who loved the new change. The same might take place with Google as well – however, the company is said to make the headphone jack absence with its latest software update, Android O.
Dual rear camera or not?
Major smartphone brands including Samsung and Apple are expected to debut the dual rear camera setup along with its upcoming flagship smartphones, Galaxy Note 8 and iPhone 8 respectively. Will Google be following their footsteps? That is something that remains to be seen. However, many reports have suggested that the smartphone might pack a single rear 12MP sensor and a 7MP front shooter.
Click to read more
and watch the video
or