Confirmed: OUKITEL's K10000 Max to come with 10,000mAh Coslight battery
OUKITEL has released a new 3D video of the K10000 MAX which looks to provide a closer look at this new smartphone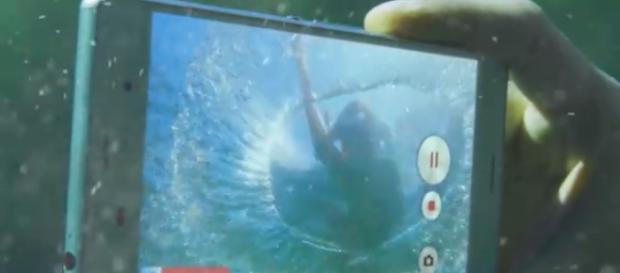 For the first time ever, Smartphone manufacturer OUKITEL is planning on bringing a new range of smartphones that will be based on battery features created by the company itself. The main objective of OUKITEL is to help its smartphone users have an immersive yet efficient experience in day-to-day life. The company recently launched a new 3D Video, wherein its upcoming smartphone dubbed, 'K10000 Max' is shown to be powered by a massive 10,000mAh Coslight battery. On the basis of the information provided by the video, it is also safe to assume that the device will sport a rather rugged look and numerous other exciting features that haven't been seen before in OUKITEL's offerings.
Everything regarding specs and features
According to a report published by Android Headlines, the smartphone has been shown off from all angles possible through the recently-released 3D video.
Other specifications that have been revealed through the latest video are as follows: The device has been mentioned to feature a 5.5-inch display with 1,920 x 1,080 pixels resolution. On the storage front, the smartphone will be seen offering 3GB of RAM alongside 32GB of internal storage.
The camera specifications of the OUKITEL K10000 Max are going to be basic, as the device sports a 16-megapixel rear sensor along with an 8-megapixel front shooter for selfie-lovers. The smartphone also features a fingerprint scanner, located on the front panel. The main highlight of the device is undoubtedly its battery life – the device is confirmed to carry a massive 10,000mAh battery. The smartphone will also be equipped with the IP68 certification, thereby making the smartphone both water and dust resistant. The smartphone also goes on to sport an LED light, that really makes the OUKITEL K10000 Max stand out.
K-series smartphone series expend
The upcoming K10000 Max is the latest addition to the K-series of the smartphone by OUTIKEL. Previously, the company has introduced the simplistic K10000 and K10000 Pro, however; these three smartphones carry differences. Another primary highlight of the yet-to-be-announced OUKITEL K10000 Max smartphone is that its battery is sourced by the Coslight Group. Coslight Group has been known to supply batteries to major smartphone manufacturers, and still continue to do so. Therefore, it sure will be a great choice to buy as far as the battery specification is concerned. The pre-registration for OUKITEL's K10000 Max smartphone have already begun and interested buyers can hurry on to the company's official website now.
Click to read more
and watch the video
or