Apple Watch 3 to launch next month, suggest sources
Apple plans to release an LTE Apple Watch version this year as well, reports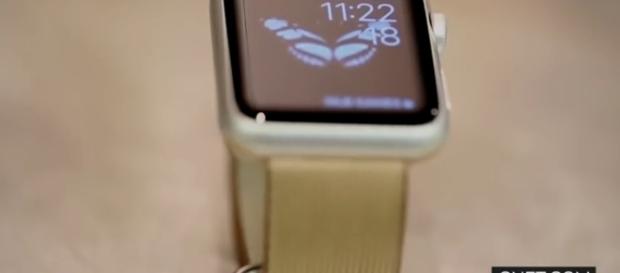 According to ET, Telecom is almost ready for the launch with the testing in the final stage. Apple is preparing for the launch of its 10th-anniversary iPhone 8, which is scheduled to take place next month. Alongside the launch of its flagship device, the company will also be seen taking the wraps off its third-generation Apple smartwatch, a report by Tech Radar reads. In fact, the company will be seen introducing two variants under its Apple Watch 3 smartphone – one that will support LTE networks, and other that won't.
The news version of the smartwatch
A report published by Tech Radar claimed that Apple plans on introducing an LTE version of its Apple Watch 3 this year. If this actually turns out to be true, then users will no longer be required to connect their iPhone devices with the smartwatches.
Instead, the Apple Watch 3 will consist of a SIM card slot, and users will be able to make and receive calls independently. As far as the specifications of the upcoming smartwatch are concerned, the device is expected to feature a micro Led Display this time.
Specs and features of the watch
As Apple is adapting the LED display technology for its iPhone 8; the company is also expected to carry out the same deed with its smartwatch as well. While the size of the smartwatch hasn't been made official yet, rumors suggest that it might feature a 1.65-inch display with 390 x 312 pixels resolution. Apple Watch 3 might not carry any major design overhauls, but speculations suggest that the device might sport a modular design, further protected by either a platinum or liquid-metal case.
A recent Apple patent, detailed out a dial carrying a fabric wristband that could also perform the functions of a secondary display. It seems like Apple might be planning on adding a small screen to its Watch. The smart wearable is further reported by 9to5Mac as carrying support for a Face Time camera and a wireless charging technology as well. There's a high possibility that the smartwatch will run on the latest Watch OS 4, which Apple officially announced at its recently-concluded WWDC, 2017 event.
The latest software system comes along with numerous exciting features including the ability to pair Bluetooth devices seamlessly. The smartwatch is also rumored to come with the ability to measure the user's respiration rate.
As far as the pricing details of the device are concerned, the Apple Watch 3 is reported to come at a starting price of around £250. However, the higher storage version might extend beyond £250. Stay tuned for more updates and news.
Click to read more
and watch the video
or