Apple iPhone 8 might release in September
The device will be Apple's 10th-anniversary phone, and will come featuring major changes.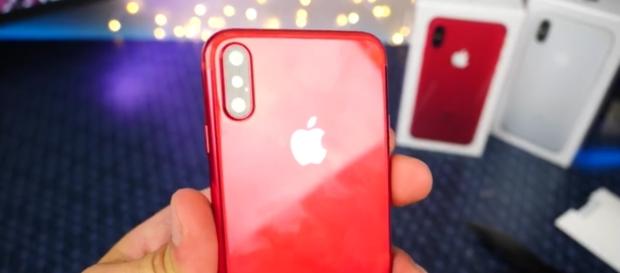 Iphone 8 is one of the most anticipated smartphones of the year, and Apple is celebrating the ten-year anniversary of the iPhone with this launch. The device is expected to feature changes, along with cutting-edge technology. The phone will have competition from the Samsung Galaxy S8.
Release of the phone might be next month
Earlier it was rumored that the iPhone 8 launch might be delayed. The wait for the Apple Iphone 8 is about to be over. According to a report published by TechRadar, Apple is expected to launch its iPhone 7S and 7S Plus in September, with the announcement of iPhone 8 being delayed until late October. The company has ideally stuck to September in order to take the wraps off its high-end smartphone; however, due to technical difficulties, the device's launch has been postponed.
Speculated price of the smartphones
Apple is expected to price both the iPhone 7S and iPhone 7S Plus at an almost similar price. The device however; will be almost $100 more expensive than the iPhone 7S. Expert analysts claim that the iPhone 7S might be priced at around $649, and the iPhone 8 might come at a starting price of $750. There are other speculations that claim that the device might come at a whopping price of £750.
Display and design details
Apple's upcoming iPhone 8 is expected to feature a 5.8-inch, edge-to-edge (bezel-less), LCD AMOLED display with an added protection of 2.5D curved screen. In comparison to Apple's previous models, the iPhone 8 is obviously much larger in size.
The device also comes with support for modern-day technologies like Augmented Reality, Virtual Reality and others. Therefore, a larger display would make sense. The device is expected to be built out of glass, with a cut-out for a dual rear camera system on the rear panel. Since the phone is expected to come void of a physical home button, there won't be any empty space for the same.
Instead of the physical home button, Apple is expected to include facial recognition technology in its iPhone 8. Apart from this, the device might also carry support for wireless charging technology. The device will be powered by the latest A11 chipset, and will run on iOS 11 as well. The audio specifications of the device are currently not known.
It seems like Apple has a lot of surprises in mind for its customers. Additional information regarding the same is expected to emerge soon. Stay tuned for more news, rumors and updates on technology.
Click to read more
and watch the video
or