Apple iPhone 8: Addressing the important questions
Here's a complete compilation of what can be expected in terms of release date, specifications and price from Apple's iPhone 8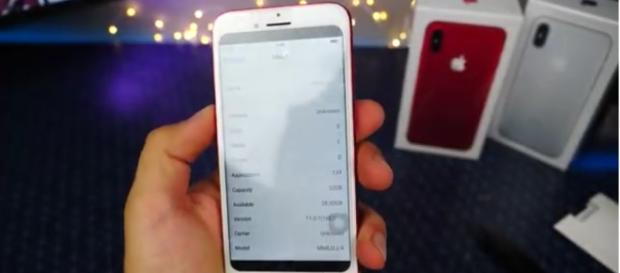 Apple completes 10 years with its iPhone family this year. While Steve Jobs might not be here to witness this special occasion, it certainly hasn't stopped the company artists from ensuring that the smartphone receives the best of the final touches and most of the modern-day features, so as to make this occasion memorable. The flagship will rival the Samsung's Galaxy S8 and LG G6.
The upcoming top-level priced Iphone 8 flagship device is heavily speculated to come along with features that have never seen in an iPhone before. In fact, Apple will also be seen exploring several unexplored factors that haven't been touched by any other phone manufacturer before – not even the Chinese technology giants.
In other words, the iPhone 8 is expected to feature a radical design, and specifications especially aimed towards satisfying the requirements of users.
iPhone 8: What's in the name?
One of the most notable changes that consumers will probably notice first, even before taking the phone in their own hands, is the smartphone's name. Like mentioned before, Apple completes 10th-year anniversary with its iPhone 8 and thus, to mark the important occasion, the company will be launching its iPhone 8 with the best of the features. It only makes sense for the company to give the device a special name so that it remains stuck with Apple fans for years to come. There is an immense debate on whether the device will be called 'iPhone X' or 'iPhone Edition', amongst speculative reports.
It goes without saying that the above information has not been confirmed by the Cupertino technology giant as of yet. Therefore, the readers are advised to take the information as something without any strong basing.
iPhone 8: When will it see the daylight?
There was widespread panic among all Apple iPhone fans when endless reports regarding the company's plan to delay the launch of its flagship device emerged online. Apple usually launches its smartphones in the traditional month of September, however; this year, due to some technical difficulties, the company is expected to delay the launch of its flagship device. The exact date is unknown, but it might end up taking place in either October or November.
While, according to The Independent newspaper it might release in September. At the same time, there were many reports that suggest the smartphone manufacturer is very much on track with regards to its launch of the iPhone 8 smartphone.
Click to read more
and watch the video
or