Samsung Pay: All the latest updates
The South-Korean technology giant plans on bringing Samsung Pay to high-end smartphones of other companies.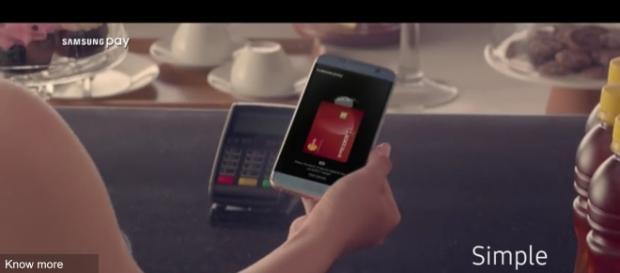 Samsung earlier this year made its digital payment service, Samsung Pay official. The company has greatly reduced the stress caused to users that have to go through the hassle of making online purchases. It doesn't seem like the firm is done with its plans regarding the app as yet. The company is reportedly planning on bringing the app to other high-end smartphones that belong to other companies. The latest report suggests that a top executive in the company has apparently held an internal talk within the company about plans on approaching other smartphone brands that primarily manufacture high-end smartphones. They plan to propose they take Samsung Pay on board with their devices.
Company wants to expand the use of the app
According to a report published by Gadgets 360, sources close to the matter have apparently confirmed the news.
The South-Korean technology giant hopes to extend the reach of Samsung Pay all together. At the moment, Samsung Pay is only available on selected Samsung devices. So among Samsung's line-up of smartphones, it is currently available in the high-end smartphones. However, the device manufacturer plans on expanding the reach that the company has through the digital payments service.
Supportive devices
Meanwhile, the company's mid-range smartphones such as the Galaxy J7 Pro and J7 Max has a smaller version of the app called, Samsung Pay Mini. This Pay Mini is a stripped down version of the app. The latter extends support for multiple wallet apps. Moreover, the platform also further extends its support for the store and even utilises some credit card information.
The platform is also available offline. In the future, Samsung plans on introducing Samsung Pay to its mid-range smartphones as well. However, that will certainly take time. If reports are to be believed then the app will probably arrive to Samsung's mid-range smartphones sometime in 2018.
Samsung has come a long way as far as developing its digital payments service is concerned. The company initially started off by acquiring Loop Pay. Following which, it began developing work on the technology required to make digital transfers. While the experience might not be the same as Apple Pay, it surely has made the smartphone user experience much more convenient. Nonetheless, it is important for consumers to note that this information has not been confirmed by the firm as yet.
Click to read more
and watch the video
or