iPhone X complete rumor round-up: Here's what to expect
Apple completes 10 years with its flagship device and is expected to introduce a state-of-the-art iPhone 8 this year to mark the occasion.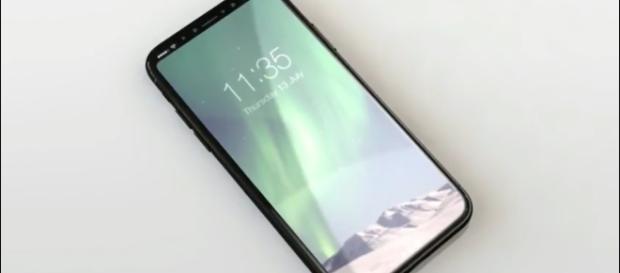 There's much excitement surrounding Apple this year. The Cupertino-based technology firm has completed 10 Years with its iPhone flagship device this year. In order to make this occasion extra-special, the company is heavily-speculated to introduce a state-of-the-art smartphone that will come packed with the best of the features and at an unusually expensive price-tag. Moreover, the company is expected to introduce not one, but three iPhone devices at its event in September. Alongside its speculated iPhone 8 (or iPhone X), Apple will also apparently be launching its iPhone 7S and iPhone 7 Plus smartphones. Here is what is known about the upcoming device so far:
Design of iPhone 8 (or iPhone X)
As claimed by industry sources close to the matter, the upcoming device is expected to pack up a design which will be quite similar to its 2017 flagship, iPhone 7.
The only difference, however, will be the fact that the former will feature a glass design. Additionally, endless speculations have suggested that the upcoming iPhone 8 device might not come with a physical home button altogether. The home button will instead be embedded under the display. Adding the cherry to the top of the cake is the rumor that claims that the smartphone might feature a completely bezel-less look. The company is also reportedly considering adding facial recognition technology in the device. According to a report published by Forbes, the smartphone might come packed with a dual rear camera system that is placed vertically on the rear end of the device. This is also slated to change the overall look of the upcoming smartphone.
Internals of iPhone 8 (or iPhone X)
According to a report published by Apple Insider, the upcoming smartphone is expected to be powered by Apple's latest A11 chip-set. The Cupertino-based technology giant also recently gave users a glimpse of the Apple iOS 11 software operating system at the annual WWDC event. It is quite obvious that the device will be running on the former as well. The price of Iphone 8 (or iPhone X): Earlier this year, a JPMorgan analysis claimed that the upcoming smartphone is expected to be priced anywhere around $1,000. If this turns out to be true, then the device will be the most expensive offering made by Apple so far. There were many leading reports that stated that Apple might delay the launch of its iPhone 8 all together.
However, at the same time, many others claimed that the company is on time and that there won't be any postponements.
Click to read more
and watch the video
or