AMD's Vega will compete with Nvidia's GTX 1080 and Volta
The GPU to provide more at a much cheaper price in comparison to Nvidia's GTX 1080.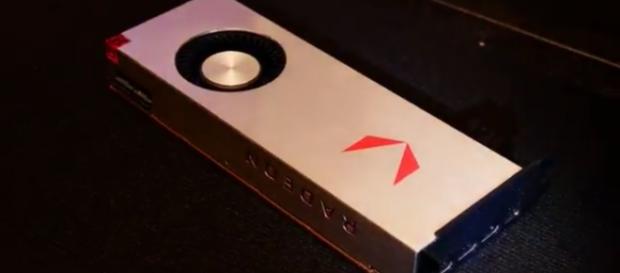 AMD and Nvidia are the rivals in GPU market. In future, both companies will face each other again with their upcoming GPUs.
Specs of the Vega
Vega might pack the High- Bandwidth Cache Controller which removes the capacity limitations of traditional GPU memory. As it has an automatic grained memory, it enables creators and designers to work with much larger and better-detailed models in real time.
This has a 16GB HBM2 Cache memory which is ultra-fast for managing cache of external memory or storage devices, it helps the graphic card to efficiently access up to hundreds of terabytes of memory which is ideal to handle massive data sets. Apart from the memory when it comes to color, the AMD Radeon Vega provides a Native support for 10- bits per color channel for color critical tasks.
Now, the graphic card has an updated rasterizer technology which improves cache locality and overdraw which maintains smooth 3D rendering. With the color capability, a GPU must also help in the display. The AMD Eyefinity Technology enables highly immersive and multitasking across multiple displays.
4K and VR enabled
Moreover, Radeon Vega also has a 4K Accelerated Encode/Decode which is has a multi stream hardware for power efficient and quick video playback. With the VR (Virtual Reality) in the market there should be a brilliant audio technology, so the TrueAudio Next Technology fulfils that demand as well which is based on Radeon Rays and is a high fidelity physically based audio technology which is perfect for managing an immersive VR experience. When it comes to power, the Vega has an energy efficient design and supports power monitoring technologies.
What about Volta?
Nvidia is prepared to launch its Graphics Processing Unit(GPU) for the gaming sector in 2017. The rumours of Nvidia working on its Volta-based architecture and the next set of GPUs are all over the internet. The company has recently given the Volta GPU to the AI researchers. The firm is also ready to give other big firms like AMD a tough fight this year. It is all set to compete hard with AMD; since AMD and its Radeon Vega edition of GPUs are strong and attract a lot of mass support. It is quite famous amongst the masses. But in spite of knowing about their popularity, Nvidia has not given up and is affirmative to launch an equally popular Volta-based set of GPUs, with an aim to defeat the former company.
Stay tuned for more technology updates.
Click to read more
and watch the video
or