AMD RX Vega line-up to be showcased at SIGGRAPH, 17
AMD has already given the consumers a glimpse of its upcoming set of GPU cards at two events held last week.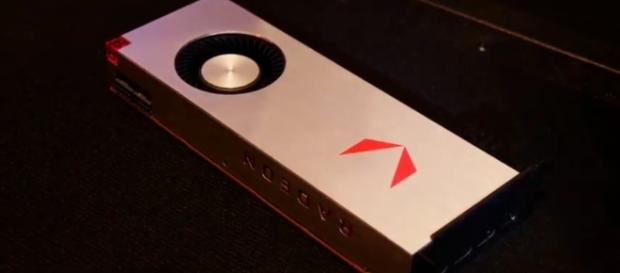 AMD is expected to introduce its heavily-speculated Radeon RX Vega lineup of GPU cards at the upcoming SIGGRAPH, 2017 event scheduled to take place on July 30th this year. In order to stir up the excitement, the firm organised a three-stop tour wherein they showed off their upcoming line-up of cards. The first event took place in Budapest and the second one took place in Portland. The events only recently concluded last week. AMD's Radeon RX Vega lineup of GPU cards are falling in direct competition with NVIDIA's Geforce Gtx 1080 cards. Thus, there is much more anticipation among the gaming community regarding the same.
Specs of the GPU
Like mentioned previously, AMD organised a three-stop tour wherein it showcased its upcoming Radeon RX Vega lineup of GPU cards.
The first stop was taken at Budapest wherein the attendees received the opportunity to experience the performance-out of the GPU cards. The company organised two separate systems, out of which one was running AMD's Radeon RX Vega-based GPU; while the other one was running NVIDIA's GeForce GTX 1080 GPU cards. While rest all the specifications were identical by nature. Both the systems were made to run several action-themed games such as "Battlefield 1."
The seventh generation GPU
The same activity was also carried at out an event held in Portland. Another major difference between the two systems was the monitor. Out of the two systems, one system was powered by ASUS ROG Swift PG348Q monitor with G-Sync support; while the other one was powered by ASUS Designo Curve MX34VQ with Free-Sync support.
The company ensured that biasedness was kept aside by covering the systems with a blanket. This way, the consumers did not know which system was powered by what processor. Consumers were therefore left to guess for themselves, as to which one they thought performed better. As far as the systems were concerned, it has been confirmed that both of them were built on the Ryzen architecture. According to a report published by PC Gamer, the Ryzen processors were probably seventh-generation.
Experts believe that one thing that might end up being in favor of AMD is its pricing front. The company's Vega system is expected to be approximately $300 cheaper than the one NVIDIA is offering. AMD even went a step further by stating that their Vega-based cards come with the capability of running 4K-resolution as well — which is definitely a plus point.
AMD is expected to officially launch its Radeon RX Vega lineup of GPU cards at the upcoming SIGGRAPH, 2017 next week.
Click to read more
and watch the video
or