Rafael Nadal's career takes another dangerous turn
The Spaniard decides to skip both Indian Wells and Miami tennis events.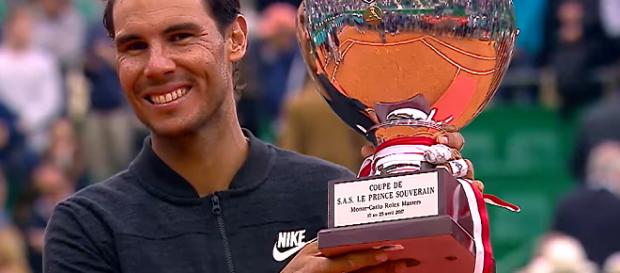 2018 season might still be in its early stages but that doesn't mean that the awful trend ATP circuit has been through will end. That long list of players unable to play due to lingering health issues received yet another name as Rafael Nadal put his mark on it. The current world No. 2 in the ATP ranking, The Spaniard made a drastic decision and he will not be playing either at Indian Wells or Miami. For Nadal, the chance to clinch his first-ever title in Florida fades away as from 2019 the second Masters 1000 of the year will no longer be held at Kei Biscayne.
For the most part of his career, Rafael Nadal has been swinging back and forth as he made a habit of alternating tremendous seasons with others that had lacked luster.
Melbourne episode might mess with his entire 2018 schedule
Rafael Nadal made quite a run in 2017. Featuring in three different Grand Slam finals, he went home with two titles in his pocket. Winning the 2017 US Open mostly secured the No. 1 seat for Nadal. Even so, he went forward with the last section on hard but that cost him greatly as he injured his knee once more.
2018 season had Nadal taking a more cautious approach as he decided to skip Brisbane before heading to Melbourne for the first Major of the year. The strategy worked for a while as he made it to the quarterfinals where the injury struck again. Nadal was forced to withdraw in the fifth set of the match against Cilic. And that was his last official appearance on an ATP level tournament. After his last-minute decision to skip Acapulco, it seems that he won't be seen playing earlier than Monte Carlo, the first Masters 1000 on clay.
Nadal and the tendency to overplay
To give you an idea of how big the 2017 season was for Nadal it's enough to say that he played 78 matches last year. And that's similar to a prime-like season and with all due respect for the Spaniard, he is not in his prime, at least physically. He may have had one of the best years in 2017, but it all came with a price.
The clay season alone had Nadal winning four titles. Two Masters 1000 (Monte Carlo, Madrid), an ATP 500 (Barcelona) and the cherry on top his 10th French Open. All these and a quarterfinal in Rome where brutally packed in less than two months. it was a slugfest for the Spaniard but the physical toll may still influence his current situation.
Skipping past Indian Wells and Miami might be the safest route as he will have to defend more than 4500 points during the clay court season. That's basically half of his current harvest.