Snooker: WDBS Europe-bound in 2018
World Disability Snooker heads to Belgium in 2018, a first for the organisation.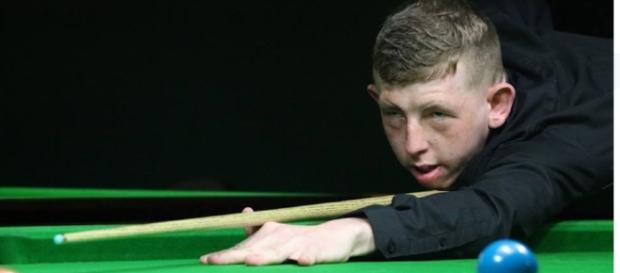 World Disability Snooker is next year heading to Europe, Belgium - a first. Players from WDBS Classification Groups 1 - 5 will get their chance to play at The Trickshot Club near Bruge, over the weekend of the 23rd - 25th March 2018.
The first European disability snooker event marks a landmark for the organisation, which has so far been limited to parts of the UK, including Woking, Hull, Derby, Manchester, Gloucester, and last weekend Bilston.
The Open Disability Snooker Championship at The Golden Cue Club played host to Groups 1 - 5 players, with the Group 1 category ending with Daniel Lee winning 3 1 in the final against Aslam Abubaker.
Thank you to world number 47 Mark Joyce who popped in to support us yesterday in Wolverhampton 👌 pic.twitter.com/Xt9c0Ck78F

— WDBS (@WDBSofficial) September 23, 2017
Top stars support WDBS
Female snooker star Reanne Evans turned up to lend support to the event and chatted and had photo 'opps' with some of the players involved.
World number 47 Mark Joyce also popped in to see what was going on. In the past - Joe Swail has also lent support for the organisation.
In the Group 3 category, Daniel Blunn, a regular on the WDBS tour won the final from a field of nine players beating Clive Brunton 3 - 0.
From a field of 13 players in the Groups 4 - 5 section, David Church beat Adam Leighton 3 - 0 in the final.
Church wrote on his Facebook that he woke up as 2017 World Disability Snooker Champion and said he'd done it with hopefully "many more to come."
Gareth Ward had a top break of 35 in the event.
Snooker wheelchair winner Deklerck
Ahead to next year, the WDBS event in Belgium has support from top snooker referee Olivier Marteel, who refereed his first World final in 2015 between Stuart Bingham and Shaun Murphy.
Wheelchair player Kurt Deklerck has played snooker since 1987, and, according to his website participated in 113 snooker tournaments and 74 pool ones. He is a prolific winner of events in his country.
Deklerck, who, on his website is aged 51, told WDBS: "I'm delighted to part of that event which will be played in Belgium. The last time an international tournament was organised for disabled people was January 2005."
The Belgian recently also competed in the National Continental Cup, the first tournament of its kind which saw five stars from Europe compete against five stars of England also was the Kamui 9 Ball in Wheelchairs - Deklerck described the Nation Continental Cup on his website as a sort of Mosconi Cup-style event.
He's also won the Belgian National Championship for an impressive 22nd time in a row. Some of the players competing on the WDBS snooker tour also play pool. Deklerck competed in both events that were held in Barnsley, UK, at the Escape Pool Bar.
Belgium is also hosting their first pro-European Masters on the World Snooker tour in Lommel at the beginning of October.
For more info on how you can enter WDBS events, just head to their website WDBS.info and contact them.