One Piece Chapter 939 Spoilers: Luffy's next battle in Sumo arena
Chapter 939 will be released on 15th April 2019 in the next Shonen Jump magazine issue.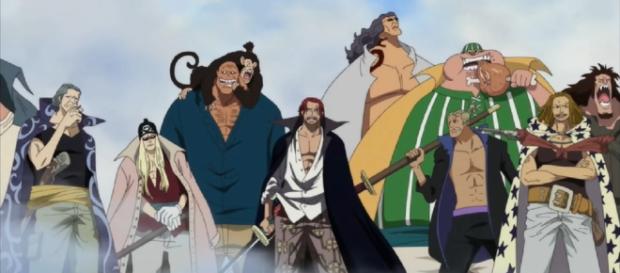 "One Piece" is getting more interested than ever. The anime's Chapter 938 was released on 31st March 2019. The episode has left fans speechless because they have discovered one of the greatest mysteries of Wano. This week's episode begins with Zoro defeating Kamazou in a battle.
Spoilers
"One Piece" Chapter 939 will be released on 15th April 2019 in the next Shonen Jump magazine issue. The raw scans might be available on 12th April 2019. According to Otakukart spoilers suggest that Luffy might fight against a few other members of the Beasts Pirates.
For now, his training to improve his Armament Haki continues. In the previous Chapter, Luffy was not highlighted. It means that in "One Piece" Chapter 939, he will be again shown battling in deadly sumo arena.
Notably, in chapter 937, Luffy has defeated the Pleasurers. So far, Luffy has no problems facing the Headliners. He can easily beat Holdem and Daifugo. Hunger attack is a disease that Big Mom has been facing since she was a child. This is also a danger for Chopper, Tama, Kiku, and Momonosuke at this point in time.
Fans will also get to know about Tonoyasu. There is a strong suspicion that Tonoyasu is a very strong Kozuki loyalist. According to GameNGuides, spoilers suggest that in Chapter 939, we may also see Gyukimaru return anytime soon. There are speculations that Gyukimaru is a loyal follower of Oden and seeing that Zoro helped Hiyori.
Komurasaki's return
On the other hand, we see Inuarashi talking to Kinemon about the problem he has discovered. On the other hand, in the capital, all of Kaidou's subordinates are arresting those who have the waxing moon tattooed on their ankle.
Fans have seen a subordinate speaking with the chief Kyoshiro; he tells him that the whole town is hating him for killing Komurasaki. The chapter further featured Ebisu village where all the Mugiwaras are gathered. We also see Sanji hit by Nami, after seeing her naked.
"One Piece" Chapter 938 takes us to Ringo, the cemetery of the North. After being cured, Zoro wakes up and meets O-Toko and Komurasaki, who was not dead. The swordsman gets up to look for Gyukimaru, who took Shusui away. Both women said that they have made shogun angry and this is why they can not enter the capital.
Fans have also witnessed one of the great secrets of Wano, Komurasaki explains to Zoro that she is looking for his older brother, named Kozuki Momonosuke. Komurasaki has not seen him for 20 years.
This news article has been verified through:
https://news.otakukart.com/400401/one-piece-chapter-939-delayed-new-release-date-revealed/
https://www.gamenguides.com/articles/one-piece-chapter-939-spoilers-release-date-big-mom-approaching-the-mine-prison-55381/