One Piece Chapter 937 Spoilers: Queen's Devil Fruit strength against Luffy
If Luffy is really going to fight the Queen, the Queen's Devil Fruit strength will almost certainly be revealed there.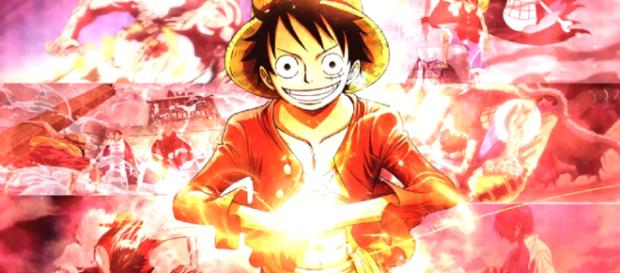 "One Piece" Chapter 937 will be released on 25th March 2019. The last chapter of the anime was officially released on 17th of March 2019. Chapter 936 of "One Piece" opens with an overview where the previous episode was ending. In the prison, fans saw Kawamatsu again talking to Raizo. In fact, the ninja had stumbled into the cell of the former red-sheath mate while he was looking for Luffy to free him. Raizo reveals all the basic information about the plan to Kawamatsu and sets out to find the keys needed to free his friend.
Previous chapter
In the other area of the prison, Queen blocks Hyogoro and Luffy with a collar to force them to participate in the sumo fight in the arena. If the captain of the straw hat pirates does not agree to join Kaido's crew, they will have to face hordes of warriors until they die. However, Luffy is not discouraged and replies that if he defeats Queen, he and Hyogoro will have to be released. The pirate then begins the battle with the jailers, using the Ambassador of the Conqueror King to make everyone pass out.
Near the flower capital, Hawkins and X Drake break into the public restroom where, following an accident, Nami undresses in front of everyone. The chaos generated by the events allows the straw hat pirates to escape, but not before Hawkins, and X Drake recognize the disguise of Sanji's Germa 66. At the end of the chapter, Roronoa Zoro is in a snowy area with a warrior on his heels. The latter is in search of Shusui, the sword of the legendary samurai Ryuuma that he himself had brought to his grave. The two start a fight to see who will be the ultimate owner of the weapon.
Chapter 937
In "One Piece" Chapter 937, Luffy will fight one of the top Kaido Pirates. If Luffy is really going to fight the Queen, the Queen's Devil Fruit strength will almost certainly be revealed there. If Luffy succeeds in defeating Queen, he will escape from prison. According to Otakukart, Big Mom will invade the prison, and she'll use a diversion to let Luffy escape too. We might also see Sanji fighting against Drake and Hawkins too. Oda is also expected to show Zoro's battle scene at Wano.
But Zoro's opponent is not revealed yet.
Notably, so far there are three possible Devil Fruits eaten by Queen, and all of them are Zoan. There are also opinions that say that Queen is a user of Devil Fruit Tarantulas or similar crawling animals. On the other hand, some even think that Queen is a user of the Bee model Devil Fruit. Fans will have answers regarding Devil Fruit in the next chapter.
This news article has been verified through:
https://news.otakukart.com/430314/one-piece-chapter-937-release-date-and-spoilers/
https://www.gamenguides.com/articles/one-piece-chapter-936-spoilers-raw-scans-and-release-date-55223/
Click to read more
and watch the video
or