My Hero Academia Chapter 220 Spoilers: Spinner gets mad at Shigaraki
Shigaraki and his companions are quite dry with money and are pouncing on low-leverage.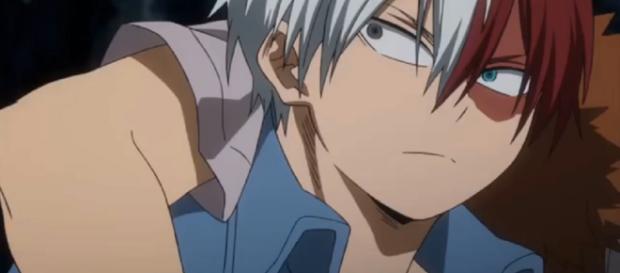 The previous chapters of "My Hero Academia" marked a change of pace and environment concerning the events of the examination. The UA disappears momentarily from the radars of Kohei Horikoshi, and the story begins to focus again on the associations of villain that return to move. The previous chapters have also introduced us to a new and ruthless organization, ready to do anything to get what interests them. Special Abilities Liberation Army aims at total and indiscriminate freedom for all those in possession of Quirk, and therefore the abolition of government regulation.
The anime has just entered its new narrative arc, and it seems that after the parenthesis represented by the training clash between the two classes of heroes, things are about to be terribly serious once again.
Last episode
Recall, Destro (author of the Army manifesto) is also the head of the Deternat company, specialized in the construction of personalized objects for those who have special powers, and now ready to make their entry into the world of professional heroes. In the previous episodes, fans have seen the results that Bakugo and Todoroki have collected after brilliantly passing their exam to obtain a provisional license.
In fact, the last chapters also showed us updates regarding the new antagonists, who seem to have nothing less in their sights than the League of Villains, never in difficulty like in this period. Fans saw Gigantomachy and the League of Villain face off in a flashback a month before the last events.
Chapter 220
In "My Hero Academia" Chapter 220, we return to the past momentarily. The new chapter written by Kohei Horikoshi is titled "My Villain Academia," pointing to the name of the manga, and explores what brought those characters there.
The League of Villain composed of Shigaraki, Bubaigawara, Himiko Toga, Spinner and Compress breaks into the structure owned by another group of villains. Apparently, Shigaraki and his companions are quite dry with money and are pouncing on low-leverage. After Fans will see the League of Villain raids the house and goes to its ramshackle hiding place.
Dabi also returns in the next episode, and from the speech that follows Spinner gets mad at Shigaraki, pulling him by the collar. A few seconds later, the roof of the building crumbles to show Gigantomachy.
The latter is anxious to meet the successor and put them to the test. "My Hero Academia" series will be back in Weekly Shonen Jump magazine with Chapter 221 on 25th of March 2019.
This news article has been verified through:
http://en.businesstimes.cn/articles/109203/20190314/my-hero-academia-chapter-220-spoilers-suggest-shigaraki-may-persuade-gigantomachia-to-join-his-group.htm
https://news.otakukart.com/450314/my-hero-academia-chapter-220-official-spoilers-and-release-date-my-villain-academia/
Click to read more
and watch the video
or