My Hero Academia Chapter 220 Spoilers: A bloody war is coming in the new arc
The liberation army, which everyone believed ended up after Destro committed suicide in prison has continued to operate.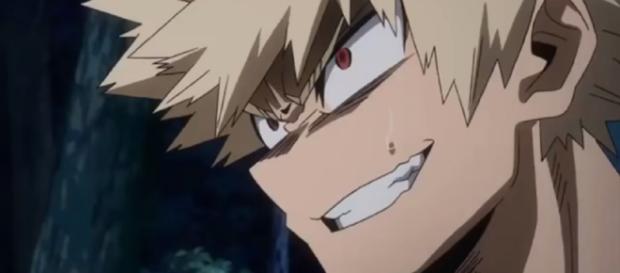 In the previous chapter of "My Hero Academia," we have witnessed the introduction of a new organisation which inspires its followers towards an evil ideology. This chapter was released on 9th March 2019. According to ComicBook, readers saw a newcomer reference to an autobiographical book titled the Meta Liberation War, and it bodes poorly for Pro Heroes. The world created by Kohei Horikoshi is certainly multifaceted, and it has managed to give a shape to a complex social and government system. Obviously, the disparity has been treated in an attempt to smooth out the divergences between the two factions (with powers and without powers). Notably, the first category has regulated the use of their abilities.
The story
The "My Hero Academia" Chapter 220 will release on 18th March 2019. Meanwhile, in the last chapter of "My Hero Academia," fans have seen that not everyone is in agreement with the methods chosen by the government to control society. In fact, fans have witnessed a mysterious new character, who is the CEO of the company Deternat. This company deals in the products modified to adapt to the needs of Quirk owners. The firm is also a part of a secret organization which works for the total liberation of the use of Quirk.
Their ideology is inspired by the controversial positions of a man named Destro, author of a political manifesto entitled "Special liberation front of special abilities," which preached the achievement of total freedom for those in possession of Quirk. Destro is also opposing the rulers to the legislators through acts of terrorism and massacres of innocents, all in order to achieve their purpose. "My Hero Academia" Chapter 220, fans will see more of the League fighting against Gigantomachia. They're basically both on the same side, but he was a loyal servant of All For One, so he feels bad about him, reports Otakukart.
Destro, an evil
The liberation army, which everyone believed ended up after Destro committed suicide in prison has continued to operate. This time, it seems that the time has come to them to get back into action on a large scale. The deeds of the man at the head of Deternat leave no doubt about the gravity of the war that would be unleashed. It is important to note that Destro has even killed his most loyal employee for contradicting the ideas promulgated by him in his testamentary volume. It shows how dangerous and evil he is.
In short, it seems that the future of "My Hero Academia" can be focused on an attempted armed revolution. It will be something that could shake the foundations which are based on the world created with the advent of heroes.
This news article has been verified through:
https://comicbook.com/anime/2019/03/07/my-hero-academia-manga-war-arc-meta-liberation/
https://news.otakukart.com/050308/my-hero-academia-chapter-220-release-date-and-spoilers-gigantomachia/
Click to read more
and watch the video
or