Dragon Ball Super Broly to be available offline from April, thanks to Funimation & Amazon
It seems that the film will reach the market in a Limited Edition version.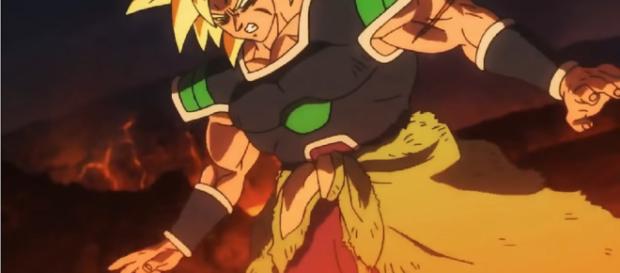 "Dragon Ball Super: Broly" has been in the cinemas since December last year. It turns out that the anime movie has pushed beyond $100 million (£75 million) worldwide, making it one of anime's top-grossing films to date, reports ComicBook. The Film was first announced in December 2017 during Jump Festa.
"Broly" has debuted in the UK in January 2017. The film is based on the history of Saiyans and written by Akira Toriyama. Broly played the role of the villain in the anime movie. Notably, when Broly appeared on Japanese screens in 1993, he overwhelmed the entire imagery of Dragon Ball with his aura.
Offline release 'Dragon Ball Super: Broly'
Synopsis of the film reads, a planet destroyed, a powerful race reduced to nothing. After the devastation of Planet Vegeta, three Saiyans were scattered among the stars, destined for different fates. While two found a home on Earth, the third was raised with a burning desire for vengeance and developed an unbelievable power. Fans have witnessed Broly vs Gogeta in "Dragon Ball Super: Broly," which was one of the highlights of the film.
Meanwhile, fans are still waiting for the "Dragon Ball Super: Broly" to release online and offline.
However, it seems that Amazon has revealed a lot of news in this regard, including the possibility of a Limited Edition release.
First, it seems that the famous e-commerce platform finally unveils the specific release date of the home video of the anime film. The film will be released on DVD and Blu-Ray starting 20th June 2019. On the other hand, ComicBook reported that Funimation will be releasing the film in the United States on 16th April. The Blu-ray, DVD bundles can be pre-ordered now via Funimation Shop for just over $26.
Release on Amazon
Not only that, according to Amazon's placeholder, it seems that the film will reach the market in a Limited Edition version, complete with an exclusive steelbook. This is what appears on the Amazon page dedicated to the product. Notably, the page only shows generic images dedicated to the official poster of the film by Tatsuya Nagamine.
[JP BD & DVD] Dragon Ball Super: Broly. June 5. https://t.co/qzsISBYxl8 https://t.co/XdyaA9mG8J https://t.co/sJeC9SN437 pic.twitter.com/rrGnE4Hz3d

— WTK (@WTK) March 3, 2019
Meanwhile, fans are still waiting for the film to release online.
There are chances that the anime movie could debut on Amazon prime by the end of the year. So far, there also is no information on how this box office income will impact the franchise, but Dragon Ball Super is planting seeds for the future. There is already talk of the return of the anime for television while the manga continues advancing the story of the Z Warriors.
This news article has been verified through:
https://comicbook.com/anime/2019/03/03/dragon-ball-super-broly-blu-ray-dvd-japan-release/
https://www.amazon.it/Dragon-Ball-Super-Broly-Collectors/dp/B07P88LGYQ/ref=pd_cp_74_1/261-2113457-7740743?_encoding=UTF8&pd_rd_i=B07P88LGYQ&pd_rd_r=2d30cddb-3dec-11e9-9b9f-e50f1baa143f&pd_rd_w=7Tm8Q&pd_rd_wg=T1j0P&pf_rd_p=ca765eab-dac6-49ea-b33c-55f3178eb6c6&pf_rd_r=5XTE355FE4XX72DN7D8F&psc=1&refRID=5XTE355FE4XX72DN7D8F
Click to read more
and watch the video
or