Boruto: Naruto Next Generations Chapter 98: Beginning of the new arc
It has just been confirmed that the anime will have a new opening and ending song.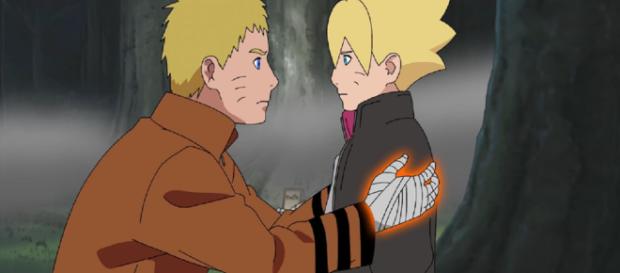 The anime of "Boruto: Naruto Next Generations" occasionally explores various Ninja clans of the Leaf Village, allowing fans of Masashi Kishimoto to discover new details about the life of their heroes. The previous chapter has focused on the Nara clan. For many years, the clan has been led by the brilliant Shikamaru. Notably, in the previous episodes, fans have seen the story of the anime mostly focusing on Sarada and Sasuke. Overall, in the previous chapters, the plot is mostly revolved around family relationships.
The previous episode of the anime was titled "The Decision of Shikadai." In this chapter, the young Shikadai (son of Temari and Shikamaru himself) communicate to his companions that he must take a long pause from the duties of ninja to study the politics of the Nara clan and replace his father. Shikadai said, "I have to take the responsibility of the Nara clan, in place of my father!."
Chapter 98
Talking about "Boruto: Naruto Next Generations" Chapter 98, it will release on 16th March 2019. According to Otakukart, Chapter 98 is going to have a bunch of wild birds attacking a distant place.
These attacks have apparently been bothering lots of people, and at the same time, causing problems for everyone. Boruto Uzumaki's Team 7, and Kakei Sumire's Team 15 will analyse this problem. Apparently, it looks like that the bird attacks problem has a connection with Curse Mark and Juugo. Recall, this character is the progenitor to Orochimaru's Curse Mark design. Essentially, he is the original holder of the power, and following the last great war, it would appear that he has gone into isolation, reports Econo Times.
New songs of 'Boruto: Naruto Next Generations'
According to ComicBook, it has just been confirmed that the anime will have a new opening and ending song. The anime will get both songs in the episode which will be released on 7th April 2019. The opening song is titled "Golden Time" which was presented by Fujifabric, and the cover is "Ride or Die" made by SkyPeace. Taken from the homonymous manga written by Ukyo Kodachi and designed by Mikio Ikemoto, "Boruto: Naruto Next Generations" broadcast on the Crunchyroll. The streaming platform comes with a new episode every Sunday with dubbing in the original language and few others.
To those who don't know, the manga is designed by Mikie Ikemoto. In Japan, five Boruto novels have been published which inspire the initial arc of "Boruto: Naruto Next Generations." On the other hand, Naruto was created by Masashi Kishimoto from 1999 to 2014 in the Weekly Shonen Jump magazine (Shueisha).
This news article has been verified through:
https://news.otakukart.com/120312/boruto-episode-98-release-date-and-spoilers-new-arc-begins/
https://www.econotimes.com/Boruto-Episode-98-Air-Date-Spoilers-Finally-Interesting-Again-Non-Boring-New-Arc-Begins-1510675
Click to read more
and watch the video
or