Attack on Titan Chapter 116 Spoilers: Eren and Pieck's confrontation
All eyes are now on Chapter 116. Attack on Titan Chapter 116 will release on 9th April 2019 on Shonen Magazine.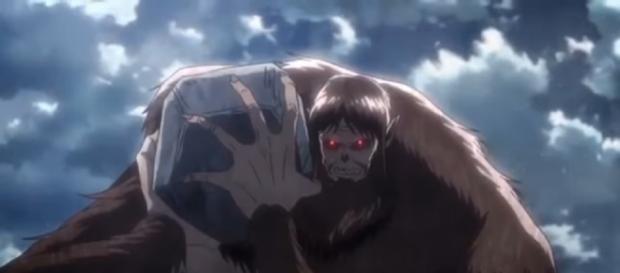 The story of "Attack on Titan" is triggering twists one after the other as all the subplots are gradually coming towards the end. Now, the anticipation for the upcoming chapter is an all-time high. Chapter 115 of the anime saw the return of Pieck and his incursion on the island of Paradise by order of Marley. The chapter also shows Marley approved a plan, backed by Reiner Braun, which foresaw the invasion of Paradise with little force to surprise the island's Eldians. Later, Pieck, the carrier of the giant wagon was spotted in one of the squares of a district while pretending to read the newspaper. With his speech, the events of "Attack on Titan" entered a new spy story phase.
Jaegerist army
According to Comic Book, "Attack on Titan" hit up fans with chapter 115 recently, and it ended with a massive cliffhanger. Fans caught up with the rebel army Eren set up against Paradis to meet a goal he created in secret with Zeke. After the fleeting appearance, Pieck successfully infiltrated the Jaegerist armies, taking Eren and his bodyguard by surprise as they visited Gabi's cell.
The woman manages to seriously injure the guard without too many problems, ending up pointing a gun at Eren.
The last chapter had also shown the story of Zeke Jaeger, owner of the Giant Beast, who tried to commit suicide by taking with him the beloved Captain Levi. In the prisons, Eren raids with another soldier to visit Gabi. Eren's plan is to have the girl contact the infiltrators in the walls, but at that moment Pieck breaks in and kills the guard who accompanied the protagonist. Then point a gun at the latter, asking if he is Eren Jaeger.
Chapter 116
All eyes are now on Chapter 116. "Attack on Titan" Chapter 116 will release on 9th April 2019 on Shonen Magazine. The upcoming episode holds the answer to everyone's questions about Levi Ackerman.
Levi seems to meet his demise in the previous instalment, but fans still can't believe he is gone. It is worth noting that Levi is one of the most important characters of the anime. His demise has certainly surprised a lot of fans. The character was part of the anime since its beginning.
According to EconoTimes, the next chapter is sure to feature a confrontation between Eren and Pieck in a serious manner, though, with the latter threatening the former with a gun. There are theories which suggest that the Survey Corps Special Operations Squad's captain is still alive.
Overall, there is a lot on stake for many characters in the next chapter.
This news article has been verified through:
https://comicbook.com/anime/2019/03/14/attack-on-titan-manga-spoiler-infiltration-pieck-eren/
https://www.econotimes.com/Attack-on-Titan-Chapter-116-Release-Date-Spoilers-The-Girl-of-Mysteries-Cart-VS-Assault-Titan-1511436
Click to read more
and watch the video
or