One Piece, episode 873 spoilers: Sanji will be rescued by Germa 66
The Big Mom troops were shocked by a sudden attack from the sea, apparently the Germa 66 warship came to help.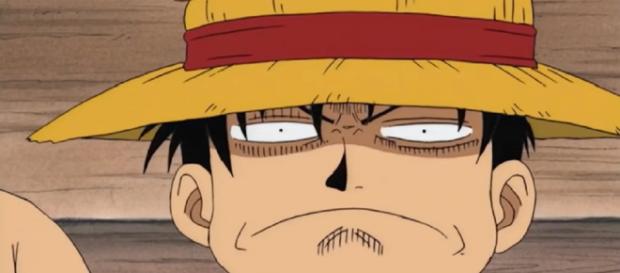 "One Piece" Whole Cake Island arc has reached a new stage. The anime will come up with Episode 873 this week. One thing is certain that Germa 66 will be the main spotlight in this episode. The next chapter is titled "Pulling Back from the Brink! The Formidable Reinforcements - Germa!."
In the previous episode, Luffy was brought out of the mirror world by Pekoms because the fight had finished against Katakuri. Luffy comes out as a winner in this battle. Notably, Pekoms himself was well aware that outside the mirror world, there is already an Oven and other Big Mom forces confronting them, but he is ready to become Sulong.
Germa 66's help
In the midst of the chaos created by Sulong, Pekoms and Sanji swiftly came and got Luffy out of place. Unfortunately, Big Mom forces surrounded them, then how did Sanji and Luffy escape from here? Let's start previewing "One Piece episode 873. According to Comic Book, Sanji's going to attempt to use his Sky Walk to escape while the Germa 66 defend him.
While surrounding Sanji and Luffy, the Big Mom troops were shocked by a sudden attack from the sea. Apparently, the Germa 66 warship came to help.
Therefore, in the "One Piece" Episode 873, fans will see the strength of the members of Germa 66, which have not been shown seriously before (considering how the anime will probably be a special episode for showing the power of Germa 66).
Oven shocked
The Oven must have been shocked by the presence of Reiju, Ichiji, Niji, and Yonji in that location because 10,000 Nusstorte troops were supposed to block them, but the 10,000 troops were nothing compared to the Germa 66 troops. When it was discovered that Luffy defeated Katakuri, the Oven went crazy and immediately wanted to kill Luffy, but Ichiji blocked him with his Sparking Valkyrie, where he fired his beam energy towards the Oven.
Next is Yonji, who helps Sanji and Luffy. He used his physical abilities to destroy Charlotte Yuen's weapons, and also Yuen who would become his opponent. Niji uses Henry Blazer with his electric power. Fans will see, Sanji and Luffy floated in the air and were targeted by Big Mom troops on the beach, then Reiju used the Pink Hornet to poison Big Mom's troops on the beach side.
"One Piece" Episode 873 will release on 17th of February. To those who don't know, Eiichiro Oda's "One Piece" first began serialization in Shueisha's Weekly Shonen Jump in 1997.
Don't forget to follow the Blasting News entertainment channel for more news and updates on "One Piece."
This news article has been verified through:
https://comicbook.com/anime/2019/02/12/one-piece-episode-873-preview-sanji-luffy-rescue/
https://www.youtube.com/watch?v=Rbh4IEyb_mM
Click to read more
and watch the video
or