Naruto: Boruto Next Generation Episode 96: Namida could master Jutsu to fight Hanabi Hyuga
Fans have seen Himawari's moment with Naruto, and then Chocho with Choji.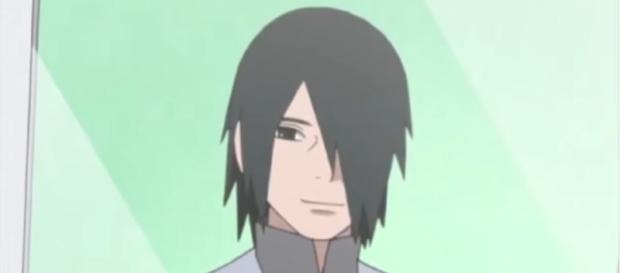 "Naruto: Boruto Next Generation" Chapter 95 ends the story of Day of Parents and Children, which was adapted from Naruto Shinden. This was the third and last episode that adapts the light novel of "Naruto Shinden: Oyako no Hi" (Naruto - The New Generation - Family Day). The light novel was published in Japan in 2018 and was illustrated by Masashi Kishimoto with the screenplay by Mirai Miyamoto. In the previous episodes, fans have seen Himawari's moment with Naruto, then Chocho with Choji. In Chapter 95 fans witnessed the moment of Sarada and Sasuke. According to ComicBook, Episode 95 of the series has Sasuke come back after a long time away, and surprising Sarada during Parent and Child Day.
Previous chapter
In "Naruto: Boruto Next Generation" Chapter 95, Sarada was initially happy. He had thought he would spend his day alone since Sakura had to work. Even though the origin of Sakura and Sasuke's relationship is problematic, the two have figured out how to make the most out of the situation they are in, reports TheGeekiary. The problem is, Sasuke's whole childhood was full of struggle and unhappy that makes him difficult to understand his child. In the end, he even made awful moments because it created an awkward situation with Sarada.
In the end, father and son finally get the interaction they want in shuriken. Meanwhile, the only unhappy family seems to be Nara's family. They have escaped from the eating contest, where Shikadai and Shikamaru were forced to eat a super spicy burger.
Episode 96
"Naruto: Boruto Next Generation" Chapter 96 will release on 25th of March 2019. The point is Namida Suzumeno from the Sumire group doesn't seem to want to use the power of her cry anymore and wants to practice other skills. In the preview, fans can see that Namida had to fight Hanabi Hyuga, his team's mentor, in the practice match.
Hanabi himself was previously able to completely defeat Boruto, even though he held back. Will Namida be able to master the taijutsu typical of the Hyuga family? Or will he give up? The preview of the upcoming episode also shows Namida using Suiton. But seeing Hanabi's reaction, Namida seems to have overthrown a log.
Will Namida succeed in mastering other Jutsu? Previously, Namida accepts that her crying is a strength, and she must accept it. But since this crying style will only become a joke if strong enemies like the Otsutsuki family or Kara's group try to attack Konoha, one can only hope Namida will at least master a serious Jutsu in the next episode.
The anime will be available for online read worldwide soon after the release in Japan.
This news article has been verified through:
https://thegeekiary.com/tactics-daughter-boruto-95-review/61047
https://comicbook.com/anime/2019/02/24/boruto-naruto-sasuke-itachi-flashback-episode-95-anime/
Click to read more
You will watch a video to read the news
or