Boruto: Naruto Next Generation Chapter 33 Synopsis: The end of the battle
The next chapter is expected to be full of action, release on 25th of March 2019.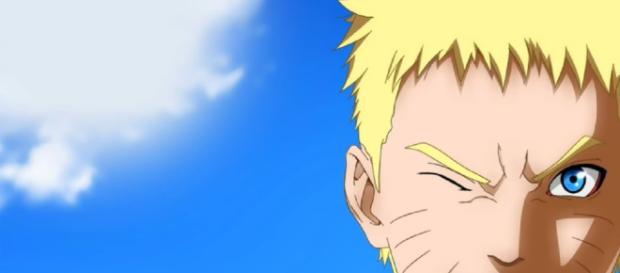 "Boruto: Naruto Next Generation" Chapter 33 will return soon. The anime is back to show many of the characters protagonists of the first two series. These characters include two very popular ninja fans, Tenten and Kiba, both struggling with everyday troubles, in many ways different from the other protagonists.
Delta vs Naruto's battle
"Boruto: Naruto Next Generation" has certainly had to struggle a lot to get that independence from the original series created by Masashi Kishimoto that everyone expected.
However, this does not mean that there is no occasion to go back to deepen the gigantic legacy that Naruto and Naruto Shippuden have passed to their successor. In particular, since the Mitsuki- focused arc ended, the series has returned to focus on the characters that have made the franchise great in the past.
Meanwhile, Boruto Chapter 33 will be released on 25th March 2019. The raw scans and major spoilers will be out by 22nd March 2019. The next chapter is expected to be full of action. Naruto and Delta will be up against each other.
Delta is going on a rampage, and as her chakra levels are getting low, she has to settle everything fast, in one clear shot, reports AnimexScoop. The fight between both the characters will be concluded. Otakukart reported that Delta might be about to lose and at that point, Kashin Koji will intercept Naruto and retreat with Delta's body.
Chapter 32
The new chapter 32 of "Boruto: Naruto Next Generations" officially available in English on the official Shueisha MANGA Plus application. The chapter was titled "Due Debts." The clash of martial arts between Naruto and Delta continues with several silent pages that show shots on shots and many changes in the face.
The member of Kara making use of his fully manipulable artificial legs, while the nine-tailed Hokage uses the Rasen Shuriken with the manipulation of the lava chakra.
While Naruto reflects on how to attack the opponent, considering the chest the ideal target, from a distance the trio formed by Boruto, Kawaki, and Himawari observe the clash. Boruto reflects on the possibilities of intervening in the fight to create an opening for his father, but Kawaki stops him by making him notice how the ninja is leading and is holding his opponent.
The fight resumed again with martial arts, but Boruto is increasingly worried until he decides to intervene using Karma and an Invisible Rasengan. However, the Delta drone is still circling on the battlefield and is able to identify the attack, allowing the woman to absorb it. Delta pounced on Boruto, knocked him down, and threw Himawari into the air.
This news article has been verified through:
https://animexscoop.com/boruto/boruto-chapter-33-release-date-spoilers-deltas-furious-rampage/
https://news.otakukart.com/570223/boruto-chapter-33-release-date-and-spoilers-naruto-vs-delta-concludes/
Click to read more
and watch the video
or