Sword Art Online: Alicization, a new arc begins with Episode 14 titled Crimson Knight
The battle taking place promised to be among the most intense of this season.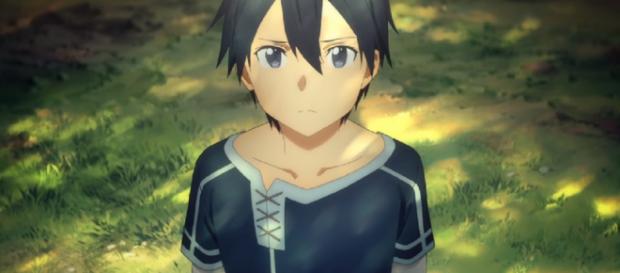 Episode 14 of "Sword Art Online: Alicization" was released recently. It was titled as "The Crimson Knight." The preview of the episode showed the beginning of the intense clash that will face the crimson knight, Kirito and Eugeo, but also suggests an unfavourable situation for our heroes. This is what happens in the episode, according to Manga Tokyo, "Sword Art Online: Alicization," "Kirito and Eugeo are back to the Cathedral and manage to retrieve their swords just before they get attacked by one of the Integrity Knights.
The Knight seems to be OP, with moves that utilise arrows and flames."
In the upcoming episode 15, Kirito and Eugeo are expected to meet a new set of Integrity Knights. This episode will air on Sunday, January 20.
【公式HP:あらすじ情報更新】
新章突入となる第14話「紅蓮の騎士」のあらすじが公開となりました!
第14話から新オープニング・新エンディングでお送りしますのでそちらもご注目下さい!

第14話のあらすじはこちら:https://t.co/Dkrf9qPyHI#sao_anime pic.twitter.com/oCn4B0p8LJ

— アニメ ソードアート・オンライン 公式 (@sao_anime) January 9, 2019
New Arc
The anime will soon kick off a new narrative arc, as not only did Kirito and Eugeo escape from prison, but they also figured out what to do to stop the administrator and save Alice.
This new round has begun with episode 14 of the series, where an intense battle takes place between Kirito, Eugeo, and Deusolbert. According to ComicBook, recently, Aniplex tweeted in honour of a popular Japanese convention Comic Market. The post featured an update on Sword Art Online's on-going season, and it featured the sub-title "War of Underworld."
Latest rankings
"Sword Art Online: Alicization" continues, and the battle that will take place in Episode 15, which promises to be among the most intense of this season.
The latest issue of the magazine Newtype has recently revealed that it is currently leading the Japanese rating, ousting the record previously held by the third season of A Certain Magical Index.
The current ranking sees on the podium "Sword Art Online: Alicization," "SSSS:Gridamn" and "Vita da Slime," that previously placed second, third and fifth place respectively. In the fourth position one also finds the unmissable "One Piece."
As usual, Newtype has also published the ratings for the male and female characters of the souls currently underway.
The protagonist Kirito was in fact recognised as the male character currently most loved by the Japanese public, followed on the podium by his friend Eugeo and by Tōma Kamijō, the protagonist of A Certain Magical Index III. In the fourth position, one finds instead Lelouch Vi Britannia of Code Geass, while in the fifth there is a fierce Goblin Slayer, the protagonist of the homonymous series already available on VVVVID. Stay tuned for more updates on anime and entertainment.
This news article has been verified through:
https://www.econotimes.com/Sword-Art-Online-Alicization-Episode-15-Air-Date-Spoilers-Kirito-and-Eugeo-Fight-With-Young-Integrity-Knights-1484159
https://manga.tokyo/anime-review/sword-art-online-alicization-episode-14-review-the-crimson-knight/
Click to read more
and watch the video
or