One Piece Spoilers: Eiichiro Oda reveals the manga is about 80% completed
The mangaka has revealed more information about the end of the franchise which will come to an end.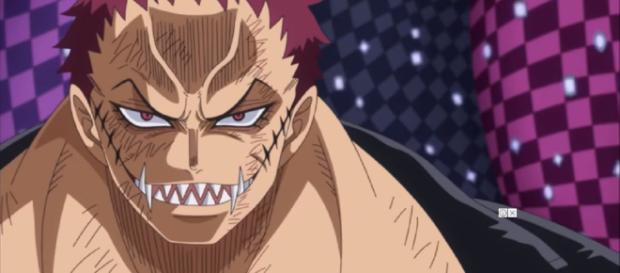 "One Piece" is one the most successful animes of all time. The anime is one of those franchises that have remained in the minds of thousands of people throughout the world. Whether for the manga or its animated adaptation by Toei Animation, both products are enjoyed to this day, after more than 20 years since its first publication.
Oda's confession
According to Otakukart, on the show "Honma Dekka!?" on Fuji TV, Eiichiro Oda revealed that the manga's ending is near. This news is not new for some of his fans as Oda also explained that the series is currently already through 80 percent.
This time, however, Oda revealed his target number of volumes before ending the series.
In an interview with ANN, Oda confessed that "One Piece" would have little more than 100 volumes. It means the total episodes could be around 110. The news caused great sadness among fans. After all, many readers grew up with "One Piece." Fans are not sure how they will get by without the title. However, one Shueisha writer did comment on Oda's note, and he wants fans to calm down, reports ComicBook.
According to ANN, the interviewer also asked Oda about the goal of the main character in the story, the titular "One Piece" treasure.
Akashiya asked if the treasure was "family bonds," and Oda replied, "No, I hate that kind of thing."
He also said those kinds of stories are impossible. It feels like, 'I've gone on this long adventure, so give me the treasure!.'"
World record by 'One Piece'
So far, the manga is the best sold in the world with more than 430 million copies sold worldwide. Meanwhile, according to ComicBook, this weekend, "One Piece" came out with a brand-new episode, and it was there fans saw Katakuri level up his rage.
The villain is not one characterized by anger as his Observation Haki is dependent upon him staying calm, but Katakuri did fume after he learned of the havoc his little sister Flampe wreaked on his match. The episode was titled "KX Launcher."
Earlier in 2015, the Japanese manga author Eiichiro Oda made comic book history by attaining a Guinness World Record for having the Most copies published for the same comic book series by a single author. His widely popular comic titled "One Piece" was first serialised in Weekly Shonen Jump magazine (Shueisha) in Japan, back in December 1997.
How do you feel about the manga nearing its end? Stay tuned for more anime news by following the Film channel on Blasting Pop
This news article has been verified through:
https://www.animenewsnetwork.com/interest/2019-01-10/one-piece-creator-the-end-is-near-but-series-will-be-just-over-100-volumes/.141858
https://comicbook.com/anime/2019/01/14/one-piece-anime-898-katakuri-target-flampe/
Click to read more
and watch the video
or