One Piece Episode 868 anticipates a surprising twist
The wait that preceded the airing of Episode 867 was more unnerving than usual.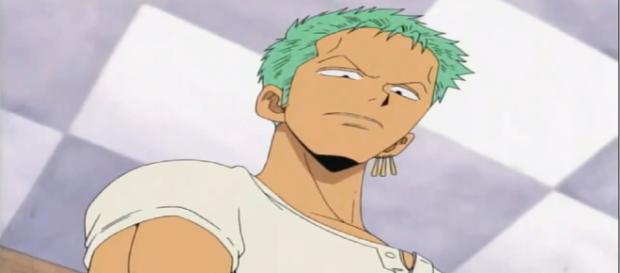 Since "One Piece" soul had taken a week off right in the middle of the bloody fight between Monkey D. Luffy and Charlotte Katakuri, the wait that preceded the airing of Episode 867 was more unnerving than usual. With the return of the series, the battle resumed its course, proposing however a dangerous novelty.
In fact, during the fight one of the younger sisters of Katakuri used her weapon to hit Luffy and make the pirate more vulnerable to his brother's attacks. As a consequence, just when Katakuri began to respect Straw Hat and see him as a worthy rival, the silent intervention of the possessive Flampe further complicated the already delicate situation in which poor Luffy pours.
Featured in the article, the trailer for episode 868 of "One Piece", entitled "The determination of a man - The great deadly combat of Katakuri."
It reveals that Katakuri will soon notice the actions of Flampe, determined to continue the duel, the pirate will hurt himself with his trident and even reveal his secret. Nevertheless, will Luffy manage to get up once more and resume the fight? Meanwhile, the Charlotte Smoothie fleet would be dangerously close to the Thousand Sunny boat.
'One Piece' in live action
Thanks to an advertising spot on Indeed Japan, the Straw Hat crew comes to life, giving us a taste of how "One Piece" could become if it were really transposed into a live-action version.
The characters have been much appreciated, and they seem to be good starting points for the live-action television series that has already been announced, at least as regards to the external physical appearance and the design of the characters [VIDEO]. Takumi Saitoh leads the group playing Rufy, while Hiroyuki Ikeuchi is Zoro, Rika Izumi plays Nami, Daigo looks like Usopp and Yosuke Kubozuka who wears Sanji's very elegant clothes.
New year greetings
In recent days, many mangakas and more and more figures engaged in the vast universe of Japanese animation have used social networks to wish a happy 2019 to their followers.
Shingaki Shigefumi, who for many years now holds the position of animation director of "One Piece," has joined this long trail.
Disclosed by the source of information @ SPManga1, Shingaki Shigefumi's greeting message is attached to a splendid illustration of Roronoa Zoro that the director has personally made. Fully of detailed the image sees the fierce swordsman of the Pirates of Straw Hat holding a glass of sake: his greatest obsession, after the swords of course.
This news article has been verified through:
https://twitter.com/Spy_0taku/status/1078862515399024640
https://twitter.com/SPManga1/status/1080807328830627840
Click to read more
You will watch a video to read the news
or