One Piece Episode 867: Luffy targeted for murder
The anime has entered for a while in one of the most interesting parts of all time.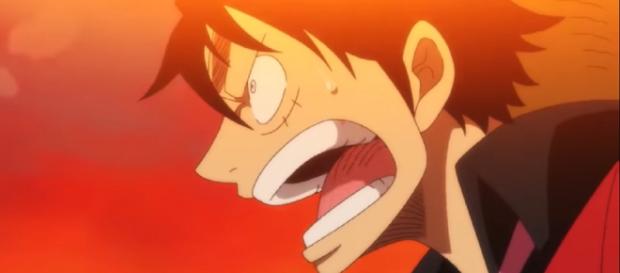 "One Piece" is getting excited with the passing of every episode. Meanwhile, from Bugy to Doflamingo, passing through Crocodile, Magellan and especially Akainu, many "One Piece" characters have tried to put an end to the existence of the protagonist Monkey D. Luffy. During the last episode of the anime, precisely, the pirate even ended up in the sights of a silent assassin.
The story behind
"One Piece" Episode 867 was Broadcast last weekend, titled "Lurking in the dark - The assassin attacks Luffy!," has introduced a funny character and obsessed with the powerful Charlotte Katakuri, to the point of daring to interfere in the challenge between the two pirates.
As many fans probably know, if you have already viewed the aforementioned episode of "One Piece," the character in question is none other than Charlotte Flampe, or one of the youngest daughters of Big Mom. In the midst of the brutal duel that the older brother has been leading (and winning) for several months now, the pestiferous girl has used her weapon to hit Luffy with invisible darts.
As a result, the pirate already battered by Katakuri's blows was not able to maintain his concentration, offering an even easier target to his opponent.
Flampe's last shot, however, did not exactly hit the mark, since Luffy, using all his concentration, used the Perception Ambition to predict the near future and avoid the blow - similarly to what has been so far rival Katakuri. Flampe, of course, has proved rather annoyed at the incident, and perhaps ignores the fact that she had unconsciously helped Luffy to refine her Perception Ambition.
2019 - One Piece future
For a good part of 2019, "One Piece" will continue the saga of Wano Country, a narrative parable that is currently in its second act.
According to the words of Oda himself at the Festa Festa 2019, next year the Reverie will return, but it is not clear in what form (direct, flashback, summary, offscreen).
The author has revealed that while the saga of Wano will go forward sent, with a particular emphasis on the story of Kozuki Oden, a serious and unexpected incident will occur at the Reverie. Most likely, Oda refers to what Barbanera has revealed in chapter 925, and therefore the assembly that takes place in Marijoa will return in the form of flashbacks, but we remember that what has just been stated is simple and pure speculation.
We will keep you updated with every happening of "One Piece," once we receive more information regarding the anime.
This news article has been verified through:
https://www.animenewsnetwork.com/review/one-piece/episode-867/.141689
https://otakukart.com/onepiece/one-piece-episode-867-luffy-vs-katakuri-a-battle-of-men/
Click to read more
You will watch a video to read the news
or