One Piece Chapter 89 synopsis: Luffy, Katakuri, Empress Big Mom set for a brutal fight
There is a plan put together to attack and defeat the fearsome Empress Big Mom.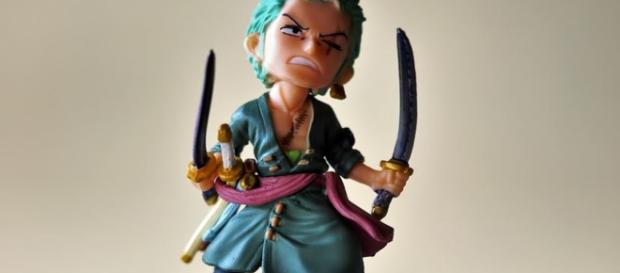 "One Piece Chapter 89" information comes via a new press release from Edizioni Star Comics. They announced the imminent release of volume 89 which will finally show us one of the most violent fights by the protagonist, Monkey D. Luffy. From 30 January "One Piece" Chapter 89 will be available at newsstands, and from comic book retailers, bookshops, and Amazon.
The synopsis of the episode reads, there's a "plan put together to attack and defeat the fearsome Empress Big Mom." But it "does not seem so easy to implement and the clash between Luffy and Katakuri gets more and more hot. Get ready to find out what will happen and what our heroes will come up with to win the battle.
The upcoming chapter will be available from January 30."
Synopsis details
"In order to stop Big Mom and the devastating food crisis, Sanji's group is quick to complete the cake. Meanwhile, Luffy is engaged in a violent fight to the death with the unbeaten general Katakuri ... Who will win the duelists ?!"
It continues with this description: "Extraordinary story and populated by exciting characters, exceptional fighting skills, irony and passion ... all this makes ONE PIECE "the manga of records", along with the wonderful message conveyed by the crew of Luffy, living life smiling, respecting others, in fullness and freedom.
And now ... run to read "One Piece" to appreciate it all the way."
Eiichiro Oda, born in the Japanese prefecture of Kumamoto in 1975, is the author of the One Piece best-selling manga in history. A lover of comics from an early age, he has Akira Toriyama as his model. From the early days, he attracted awards such as coming second place at the Tezuka Prize and the Hop Step Award. In 1997 he started working on his most famous manga, hosted in the pages of the magazine "Weekly Shonen Jump," which still continues uninterrupted.
Characters in new form
Inside the "One Piece" Magazine vol. 5, Eiichiro Oda, author of the original manga, decided to give fans a new perspective on three of the most beloved characters in the series. These are Luffy, Ace, and Sabo, reinterpreted in a version in which they are part of the Navy. The links in "One Piece" are important, and indeed are the real core of the story told, whether it is a crew, an organization, an inheritance or a family, blood or not.
To this last group belongs one of the strongest and most resistant ties of the whole manga.
I am talking about what unites the three "brothers" Monkey D. Rufy, Portuguese D. Ace and Sabo. Although they do not have any parents in common, the three had grown up together since they were children, then ended up in diverse ways on the sea under the banner of piracy.
One Piece Magazine::Vol 05::Full Cover..
Today it was released in Japan
.
.
.
.#OnePiece#one_piece#OnePieceMaqazine#manga#cover#volume pic.twitter.com/ZtA0pf66nB

— SP Manga (@SPManga1) January 25, 2019
This news article has been verified through:
https://www.starcomics.com/fumetto.aspx?Fumetto=281236
https://www.viz.com/shonenjump/one-piece-chapter-89/chapter/11209
Click to read more
and watch the video
or