One Piece Chapter 871 synopsis: Luffy vs Katakuri battle's finale
The upcoming episode promises to show fans the last bars of the fantastic fight sustained by the two rivals.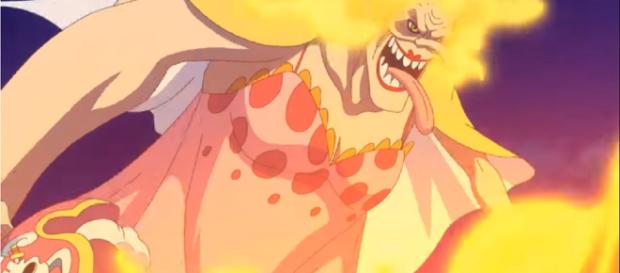 Published soon after the release of "One Piece" Episode 870, the new trailer reveals that the upcoming episode that will broadcast on the 3rd of February, 2019 will bring the long-awaited conclusion of the violent fight which Monkey D. Luffy and Charlotte Katakuri partook in, over the last few months.
The recent episode of "One Piece" showed an epic clash. Luffy has hit the climax of his fight with Charlotte Katakuri, and both men are ready to go down swinging. Fans also witnessed Fourth Gear of Luffy.
This episode does a good job spreading the action out over the course of twenty minutes without losing steam, but it's not without its crutches.
Entitled "Finally it's over - The pinnacle of the intense fight against Katakuri," the upcoming episode of "One Piece" promises a fantastic fight sustained by the two rivals. The trailer shows both contenders in full glory, so it is quite complicated to determine who will win the challenge.
Trailer for 'One Piece'
As you will know if you have seen the most recent episodes of "One Piece" both fighters have got serious injuries.
While the straw-hat pirate suffered the most deadly attacks of the adversary.
How will the most exciting confrontation of this narrative arc end? Will Monkey D. Luffy, strong of his new Snakeman, bring back the victory, or will he instead be overwhelmed by the wiry and tenacious General of Dolci? The answer to these questions will be known soon.
Magazine
Meanwhile, the fifth volume of "One Piece" Magazine, released on January 25, does nothing but give us continuous surprises thanks to the author of the original manga Eiichiro Oda, in particular, an article of a couple of pages that focuses on the "dragons" of the world of ONE PIECE.
Let's see what it's about!
After the illustration proposed by Oda portraying Monkey D. Luffy, Portuguese D. Aceand Sabo seen in a different light, the pages of Volume 5 of the ONE PIECE Magazine gave the fans a detailed view of the genealogical tree of the family Charlottes, as well as an interesting article full of images dedicated to the dragons of "ONE PIECE". The extract in question would seem to anticipate some elements of the near future of the saga.
Eiichiro Oda's "One Piece" first began serialization in Shueisha's Weekly Shonen Jump in 1997.
It has since been collected into over 80 volumes and has been a critical and commercial success worldwide with many of the volumes breaking printing records in Japan.
This news article has been verified through:
https://comicbook.com/anime/2019/01/27/one-piece-anime-snakeman-gear-four-870/
https://comicbook.com/anime/2019/01/28/one-piece-gear-four-snakeman-luffy-debut-anime-react/
Click to read more
and watch the video
or