One Piece Chapter 869: Luffy acquires a new power in the battle vs Katakuri
Episode 869 of One Piece proposed an extremely violent fight, read on for more details.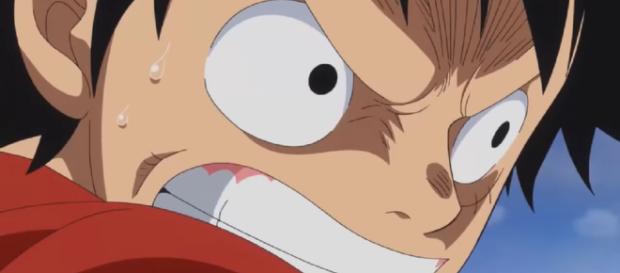 Like every weekend, a new episode of "One Piece" was recently broadcast on the Japanese television circuit, through which the fans of Eiichiro Oda were able to admire a fundamental passage of the bloody clash between Monkey D. Luffy and Charlotte Katakuri. It seems like the fight between Luffy and Katakuri is finally going to hit its end in "One Piece" Episode 869. All the details after the jump.
Episode 869
Entitled " Awakened - The colour of the observation that exceeds the strongest!," Episode 869 of "One Piece" proposed an extremely violent fight, during which Luffy and Katakuri, despite the accumulated fatigue, continued to fight again and again.
Episode after episode, however, the straw hat guy was able to refine his Perception Ambition, and as a result, began to anticipate more and more shots of the opponent. Since the gap between the two contenders is now reduced not a little, the rubber pirate, in the final scene of the episode, decided to play a final card that will decide the fate of the duel, the Gear Fourth.
According to ComicBook, "Snake-Man, a new Gear Four form, is finally unveiled. Luffy who has evolved stunningly and Katakuri, the formidable man who sees into the future, get into the last deadly struggle," the preview's narration revealed.
New power
After activating the power-up, Luffy declared the name of the "form" assumed, revealing the existence of a Gear Fourth still unpublished. A Film shows fans the activation of the so-called "Snakeman," as well as the trailer for the "One Piece" new episode, which will be broadcast on 27 January. The chapter is entitled "A fist of extraordinary speed - Another application of the Gear Fourth activated!," This should show us the characteristics of Luffy's new power.
Now, the biggest question for the fans would be will this third and unprecedented form of Gear Fourth will guarantee the victory of the rubber pirate? Meanwhile, Luffy has finally acquired a new power-up is surely good news for the character's fans.
It is worth mentioning that the new animated Film by "One Piece" has recently been announced, which will celebrate the 20th anniversary of the first airing of the anime. The animated film, produced by Toei Animation, is titled "One Piece: Stampede." Written and designed by Eiichiro Oda, the "One Piece" manga has been serialised in Japan since 1997. It has since been collected into over 80 volumes and has been a critical and commercial success worldwide with many of the volumes breaking printing records in Japan.
This news article has been verified through:
https://comicbook.com/anime/2019/01/21/one-piece-anime-preview-870-snake-man-power/
https://onepiece.fandom.com/wiki/Chapter_869
Click to read more
and watch the video
or