One Piece: First tables of chapter 929 have already been shown at Jump Festa 2019
Details unveiled about Chapter 929 during the panel dedicated to One Piece.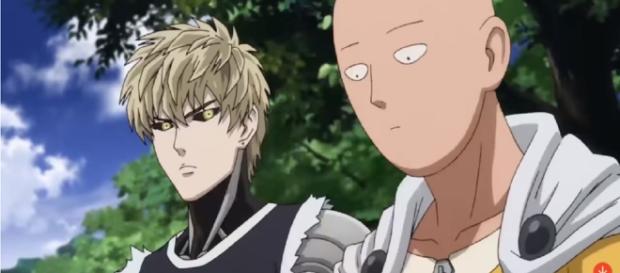 2018 was a good year for the animated series of "One Piece," and in these uninterrupted nineteen years of transmission, the anime has made great strides in both technical and narrative terms. Unlike the beginnings, in fact, the filler sagas that saturated the animated transposition have been reduced to the bone, and the animation has reached high levels especially during some specific episodes [VIDEO] (we still speak of a mainstream series), which has allowed an excellent and more faithful translation of events from paper to TV.
With 2018 now at Zenit, the animated series will soon enter its twentieth anniversary, and 2019 will be a year full of festivities - similar to what happened with the twentieth anniversary of the manga.
Details
"One Piece" was one of the absolute protagonists of the Jump Festa 2019, but in January it started off again with great anticipated chapter 929. We learned online the release date of the chapter. According to information released by SP Manga, well-known insider of the sector, on his Twitter account, Weekly Shonen Jump will return with a double new number (6 and 7, to be precise) on January 7, 2019.
Among the protagonists of the magazine, there will be just "One Piece" with chapter 929, which on that date will be made available to the Japanese public.
#spoiler pics
Pic Translation::Ch929::One Piece..
.
.
.
.#OnePiece#one_piece#onepiece929#manga pic.twitter.com/gLXMjnx6xJ

— SP Manga (@SPManga1) December 24, 2018
As the insider points out, however, it seems that the leak of the number is already going around the Net and it is likely that in the coming days - just before New Year or soon after - we will see new spoilers on the Eiichiro Oda manga before anticipating the official release.
The first tables of chapter 929 have already been shown at Jump Festa 2019 during the panel dedicated to "One Piece," from which the fans were able to learn everything that can be expected from the coming year for the franchise: between comics, anime series, new animated film, video games and even a live-action TV series currently in production.
Picture of the cast
Recently, at the end of the dubbing session for one of the upcoming episodes of the anime transposition, the cast members who lend their voices to the Vinsmoke family [VIDEO] gathered to take a commemorative photo, foretelling a special moment.
The only family member absent in the picture, Judge Vinsmoke, father and head of the organisation, with which Sanji, needless to say, has the most strained relationship, due to the treatment that the former has reserved for the second once understood that he would not have been useful for creating super soldiers.
This news article has been verified through:
https://www.inquisitr.com/5226059/one-piece-chapter-929-spoilers-release-date-eiichiro-oda-taking-a-one-week-break/
https://www.inquisitr.com/5226059/one-piece-chapter-929-spoilers-release-date-eiichiro-oda-taking-a-one-week-break/
Click to read more
You will watch a video to read the news
or