Dragon Ball FighterZ: A major update just revealed, release date and more
Details revealed about a new update coming to the game along with new exciting additions.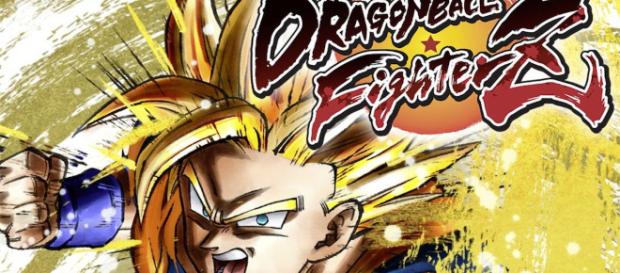 Great and exciting news continue to come to Dragon Ball. In the recent days, there has been announced new interesting additions to the new and exciting game of the franchise. However, the good news does not stop in here. Bandai Namco has just officially announced the arrival of a new and important update for Dragon Ball FighterZ, the fighting game for Xbox One, PS4 and Arc System Works PC. The patch, which will arrive on May 9, will adjust movements and bugs detected in multiple characters and add various game modes and features.
Below is everything we know right now concerning the latest news coming to Dragon Ball FighterZ, the most acclaimed game of the Dragon Ball franchise.
Monthly competitions and cooperative battles
The new update coming to the game will focus on correcting and adjusting the balance between the most varied characters, as well as solving multiple bugs in modes and even in the visual and sound section. But the most outstanding novelties will be the game modes FighterZ Cup and Party Battle, new modalities that will present very interesting playable changes and that for sure will be well received by players.
The FighterZ Cup and its importance in the game
For its part, FighterZ Cup will be a monthly competition in which players can fight and collect points from their respective Z-Union, motivating the match between players and challenges. In addition, Party Battle, the other game mode that will be releasing on May 9, will allow 3 players to join forces and with it to defeat terrible bosses and group opponents. As reported by Bandai Namco, more interesting details of these modalities will reveal soon.
The fighting modes of Dragon Ball FighterZ
Dragon Ball FighterZ, available on PC and consoles, is developed by the experts of the fighting genre Arc System Works, it is a 2.5D fight title that offers classic but very spectacular combat, imitating the animation style of the animation series.
It is worth mentioning that the Vegetto Super Saiyan Blue version, the merger between Goku and Vegeta, it is already official in Dragon Ball FighterZ and its first trailer has been presented by Bandai Namco through its division of Taiwan.
Vegetto debuted in the Dragon Ball Z Bu saga as a fusion between the two fighters using the Potara earrings of the gods. In Dragon Ball Super the fusion returned reaching Super Saiyan Blue to face Zamasu and Black Goku.
This is all the information known so far. Keep enjoying the game and stay tuned for more updates as they become available.