Outlander Season 4: Why It is better than Game of Thrones
The comparison between arguably the two biggest TV show right now is again reignited and this might shock a lot of fans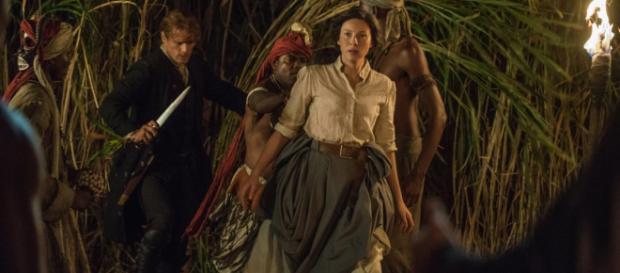 First off, these shows deserve all the love and respect as they are worthy and guaranteed to be named to the greatest TV shows of all time. Both series have similar core which is fantasy, fiction and a little bit of romance. Outlander is on its 4th season while #game of thrones is ready to unfold its series finale.
For us to be able to provide an in-depth analysis between Game of Thrones and Outlander, it is a must for us to check two important aspect of each show. Comparing them doesn't mean that we are downgrading one show versus the other. We are just sharing opinions and thoughts of critics and fans alike.
Storytelling
Game of Thrones has ushered in a new way to excite viewers with their rapid pace and magnitude of delicate scopes.
The producers and HBO were able to make Game of Thrones as their frontrunner and there's no stopping them. Having a multiple genre mix in to one series is never easy, somehow, they were able to manage it. The only problem is, due to this fast pace storytelling, majority believe that they are rushing the show. There are angles and characters that pops out of nowhere which is not even vital in the main plot. The unpredictability of Game of Thrones is second to none. You'll never know how long the character will survive, unless you read George R.R Martins' book.
Outlander on the other hand is more organize to say the least. The story basically revolves around the main characters named Claire Randall (Caitriona Balfe) and Jamie Fraser (#Sam Heughan). Story begun when Claire accidentally touches a sacred or magic stone which led her back to mid-20th century.
Jamie was able to "find" Claire and took her back to his clan. Their relationship blossomed due to variety of events. Yes, they have wars and politics like Game of Thrones but the focus being relayed is between the two main characters.
Character and development
Both have great cast of characters but Outlander has a slight edge between the two. Again, this is not a knock with the actors and actresses of Game of Thrones but some of the characters are very uninteresting and not that relatable. Their character stays the same from the very first season, going to their last. Outlander not only focused on the main plot but also on the development of their characters. It was perceived before that Sam Heughan is just another leading man who can't act as the season progress. But he proved a lot of doubters as he gained fans all over the world. It is puzzling to see that Sam haven't receive any major awards from major award giving bodies. #Outlander Season 4