Yuri... On Ice' Season 2 not officially confirmed yet
There's a lot of anime series right now but nobody can deny that 'Yuri!!! On Ice' is one of the best in the past years.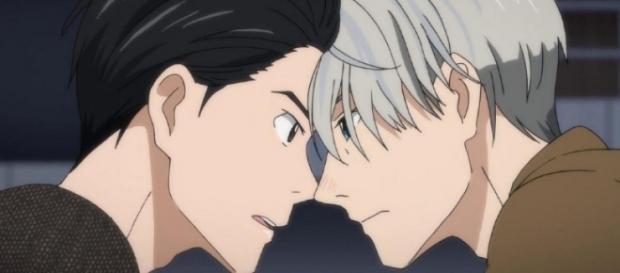 Approximately 15 months since the show last aired their final episode and fans are still in awe of how YOI transpired. Talk about breaking new grounds, Yuri!!! On Ice is probably on top of them. Mitsuro Kubo (writer) was remarkable in depicting delicate topics in her work. The same-sex relationship wasn't fully accepted in mainstream series before. There was a lot of contexts that requires attention to detail and it is astonishing to see how Mitsuro Kubo and Sayo Yamamoto did it.
Series to reckon with
However, some critics think that Yuri!!! On Ice really haven't proven anything yet.
The success that they received with their pilot season is considered as luck or even fluke. The challenge right now that is being imposed by "anime community" is if Yuri!!! On Ice can replicate their accomplishment. How high was the bar set by this series? Well, they dominated the inaugural Crunchyroll Anime awards were they received seven awards. But they didn't stop there as they also garnered three more major awards at the Tokyo Anime Award Festival. Their Blu-Ray disc is also off the charts as they smashed records with all of their releases all coming in No. 1 on the Oricon Animation.
Season 2 is taking longer than expected
Probably the most sought question when it comes to this series is the release date for Season 2. There are tons of rumours from multiple web magazines and even YouTube channels but sad to say that there are no confirmations yet from Mitsuro Kubo or any part of the production team. Last year April 29 at the Tokyo festival, legions of fans were excited to hear some spoilers which ended in a theory that Season 2 will be released last October. The ongoing speculation about creative issues is still being condemned by some of its fans. Again, they are divided with this not because they hated the off-screen concerns but they are losing their patience already.
2018 Winter Olympics recognises YOI
During the recent 2018 Winter Olympics, Yuri!!! On Ice was honoured by Japanese skating sensations, Kihara Ryuichi and Suzaki Mui. Not only they performed to the tune of the anime's song, they were the very first to perform. The magnitude of the impact is uncanny and cannot be explained at times. Maybe those critics who questioned Yuri!!! On Ice might need to re-watch season 1 since they are missing valid points on why legions fans are going crazy over this series.
It is safe to say that YOI has one of the most massive fan bases right now.
Click to read more
You will watch a video to read the news
or