'Dragon Ball Super' fusion between Goku and Vegeta, battle against Jiren
A great fusion between Goku and Vegeta gives a magnificent result called Vegito.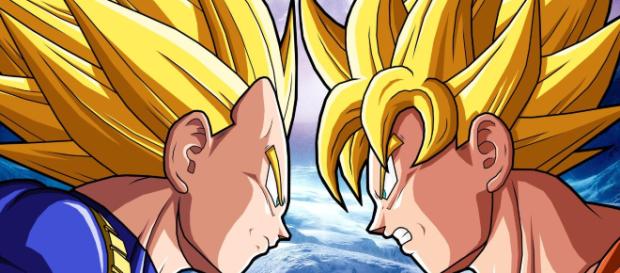 A great Fusion between Goku and Vegeta gives a magnificent result called Vegito, through this prodigious combination and using energetic attacks, they could eliminate Jiren. If the reported information is true, the last episode will be Vegeta, Goku and Jiren. During different events, Goku and Vegeta have proved to be brave. This combat has several expectations about the attacks that Jiren will use to get the Tournament of Power.
This battle gives us the opportunity to see unlimited attacks. In order to win the Tournament of Power, Jiren will show all his best attacks and Vegito will surprise with his powers and abilities to win against the villain of Jiren. So, we will have to wait to see who will win the battle. Although, I am sure that we will observe the greatest attack.
'A Stormy, Fierce Attack' Episode number 124
During Episode 124 called (A Stormy, Fierce Attack! Gohan Fights with his Back to the Wall!) This was a powerful event, admirers observed the most brilliant elimination between Gohan and Dyspo. Now, each episode will show us how fighters are ejected. Lately, (2CH Forum) specified that audiences could watch the Tournament's Final Battle concerning Vegito and Jiren. Who has demonstrated to be the best warrior is Jiren, in the Power Tournament. Although both Goku and Vegeta without surrender, they continue fighting to beat Jiren. Vegeta with his pride but a warrior, battling to overcome his opponents. Goku and Vegeta will use different tactics to get the victory.
Toppo and his innovative power, Episode number 125
Through this episode, Toppo will use his innovative power, which has not been seen in previous episodes. He will be recognised as 'God of Destruction' because he destroys Universe 11. For this reason, he gains different powers counting on more energy. But for Universe 7, this victory will be frustrating. Within this episode, Jiren will stay fighting against Goku and Vegeta. Admirers will see excessive attacks because Toppo will come back to his original appearance.
The last episodes have attracted the attention of fans, for knowing what the great final is and the attacks that they will use, for that, the followers are connected and do not lose.
The episodes are interesting and this battle it's magnificent. If you want to continue reading our Dragon Ball coverage, stay tuned and expect more content related to this topic.
Until next time!