Pratt - Faris Break-up: What we know so far
The couple have been married since July 2009 and have a 4-year-old son named Jack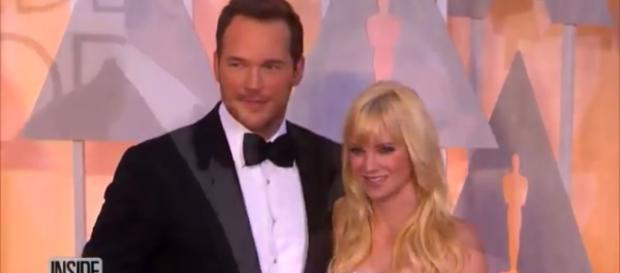 Chris Pratt and Anna Faris are one of the most cherished couples in Hollywood. However, recently, the couple announced their separation in a Facebook post, where Pratt made the announcement about the end of their eight years of marriage. While announcing the end of their relationship the couple wrote that they tried to make things work but weren't able to succeed. They stayed together for their son and tried to figure out their differences, but it was not possible for them to stay together anymore.
They further said that they love each other and will always respect each other.
Anna and Chris have been married since July 2009 and also have a 4-year-old son named Jack. They met each other in 2007 on the set of their film Take Me Home Tonight" and connected with each other instantly. Chris Pratt claimed that Anna was his twin soul and both of them were perfect for each other. While they were filming their first film together, Anna was still married to her first husband, actor Ben Indra. Anna and Ben headed for a divorce in 2008 soon after Chris proposed to Anna. They had many things in common and shared a great chemistry earning them the reputation as one of the perfect couples of Hollywood.
Chris on the split
Anna and Chris always spoke about their marriage and parenthood openly. In 2015, in an interview with Ellen DeGeneres, Chirs said that they are fortunate to have a remarkable kid and also spoke about their affection towards each other. Anna has also spoken out about their relationship confessing to being proud to have met Chris and is glad to have chosen him as her life partner. Anna always supported Chris and her affection towards him was visible when she spoke about his success and described him as a great family man. She said Chris has got a great heart.
Chris Pratt's success
Meanwhile, professionally Chris Pratt had achieved much acclaim as a television star, also becoming an A-list star in Hollywood. He is known for his roles in the Guardians of the Galaxy and the Jurassic World movie franchises. Whereas Anna is known for her sitcom show Mom also her podcast called Anna Faris is Unqualified. The news of their breakup devasted their fans who expressed their sadness all over social media by posting tweets and videos expressing their disappointment over the breakup.
Some went as far as blaming Jennifer Lawerence his co-star in the film Passengers for their break up. Stay tuned for more entertainment news and updates.
Click to read more
You will watch a video to read the news
or