Directors release a teaser image for 'Avengers 4'
Vin Diesel will also recreate his role of Groot in the 'Avengers: Infinity War'.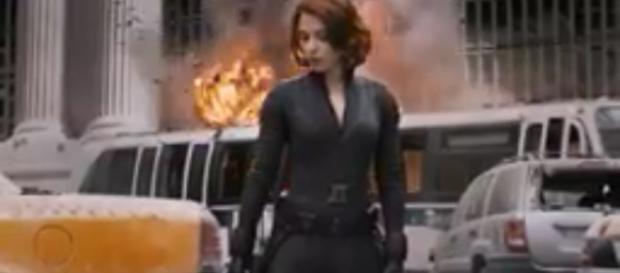 Avengers is perhaps one of the most watched films in Hollywood. The last film of the series was Captain America: Civil War. To make the audience happy, Anthony and Joe Russo, the directors of the series have made an official announcement about the upcoming Avengers film. By releasing a teaser image on the Russo Brothers Facebook page, they confirmed the beginning of the #Avengers 4 shoot. To excite the audience, even more, the duo shared an image of a gloved hand and captioned it as, 'Beginning the end'.
With the release of the teaser image, the director duo has managed to generate some excitement amongst the audience. The image has also added more fire to the speculations.
Reports suggest that the title of the film is yet to be released by the directors. Avengers 4 will be the second part of the two-part Marvel extravaganza.
Release date of the movie
The first part of the film is set to release in April 2018 and is titled as Avengers: Infinity War. The film has already been shot and the cast is now gearing up for Avengers 4 which will release in 2019. Meanwhile, #Vin Diesel will also recreate his role of Groot in the Avengers: Infinity War. In terms of Avengers 4, the official cast of the film is not yet announced and it has been kept under wraps. But Josh Brolin who is returning as the antagonist in the Marvel Universe's Thanos has confirmed that he would be returning for the fourth Avengers movie as well. Apart from him, Jeremy Renner who has been a part of Avengers team and portrays the character of Hawkeye will also be seen in the fourth part of the franchise.
The past and the future of the movie series
Marvel's president and film producer Kevin Feige spoke about the last two Avengers films and has referred to them as a high point of 10 years of crafting a story. Marvel has become a huge brand in itself. It started off with Robert Downey Jr and their initial film Iron Man, released in 2008 was a big hit at the box office. And after that, it has produced around 16 films in a row and, almost all have been critically acclaimed by audiences. The latest from the Marvel series is Spider-man: Homecoming, which again was a super hit and was also a big number at the box office delighting audiences around the world
It has always managed to engage the audience with its films and the upcoming films from Avengers will enthral the audience in 2018 and 2019. A lot has been said about Avengers 4 from the time the director duo have made an announcement, we await in anticipation. #Avengers Infinity War