'Dragon Ball Super': the New Kaioshin appeared in the series
Until today has been revealed the names of these new characters, excepting the gods of destruction.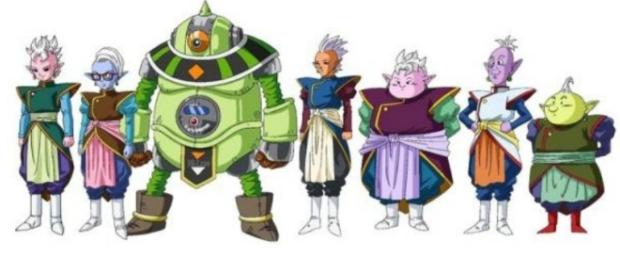 The official website of DRAGON BALL Super has been updated recently and new details to the characters of the series has been added.
Between then and now, they have revealed the names of the Kaioshin of the universes 1, 3, 4, 5, 8, 11 and 12. Furthermore there is now also a brief description of every character which has been annexed, which means now we only have to find out the names of the Kaioshin of Universes 2 and 6. Since we know the name of the Kaioshin of the seventh universe that is Shin, of the ninth universe that is Rou and of the tenth universe that is Gowasu (who was one of the protagonists of the anterior saga of Trunks of the Future).
Here we leave you the name and description of these characters:
Characters
Kaioshin of the first Universe: Anato, has the level of humankind very high among all the Universes, besides having a soft smile. Seiyuu: Yusei Oda
Kaioshin of the third Universe: Ea, has received to a lesser extent the effect of humans, preferring machines. Seiyuu: Megumi Urawa.
Kaioshin of the fourth Universe: Kuru, likes to call Gods attention. Seiyuu Tomomishi Nishimura.
Kaioshin of the fifth Universe: Oguma, pleasant God, emphasises on the balance between intelligence and power.
Seiyuu: Megumi Urawa.
Kaioshin of the eighth Universe: Iru, likes to do plans and carry them out with a burning passion. Seiyuu: Masakazu Morita
Kaioshin of the ninth Universe: Rou, likes to make look bad the other Universes. Seiyuu: Yasunori Masutani
Kaioshin of the eleventh Universe: Kai, is a friendly God, with a strong sense of justice. Seiyuu: Taichi Murata
Kaioshin of the twelfth Universe: Agu, is very virtuous and the ambition of his Universe has grown a lot
Apart from all of these, also is given the description of the God Of Destruction of the third Universe Mosuko, which says that he has the appearance of a robot and communicates through the electric sound issued by means of his body.
The God of destruction of the second Universe Heresu, for her, the beauty is very important, and disgusts of the ugliness.
At last, the God of destruction of the eleventh Universe Vermut has a mentality that doesn't allow that the bad exists and is the very pride of the Troopers.
Click to read more
You will watch a video to read the news
or