'Dragon Ball Super': New information on episode 83
We show you the latest information related to the chapter 83 of the successful Japanese series.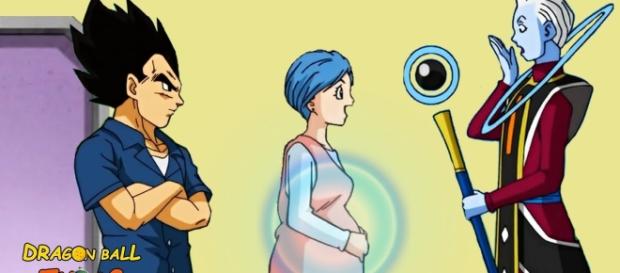 We are only a few days away from chapter 83 of Dragon Ball Super, which will bring us the son of Bra and the second daughter of Vegeta. Also from this touching moment that we'll see in said episode, we'll also see how Goku is going to begin recruiting the members of the team of seventh Universe.
Information revealed by Fuji TV
Previous to the release of this chapter we'll proceed to show you the latest information revealed by Fuji Tv, which gives us a brief advance of what we'll see in said episode.
Then we'll review the information. Title: "Begins the announcement to form the team of the seventh Universe, Who are the 10 strongest?"
Previous information of the episode: Goku is in search of strong people to participate in the Power Tournament. Vegeta says that isn`t going to participate until the baby that Bulma awaits is born, and then Wiss goes to Bulma and…
Vegeta
As you could read, it seems that Wiss will be determinant for Vegeta to participate in the tournament. According to the information, Wiss will approach Bulma and will do something surprising to Bra, who's about to born, come to light fast for Vegeta to be quiet and can participate in the Power Tournament.
However there are doubts of what could do Wiss. Whilst is something complex to explain due to the fact that we don`t know it for sure, we estimate that the angel's walking stick will be the commended to bring out Bra of his mother's belly, being born before due.
On the other side, the information doesn`t reveal anything about Krilin, who's shown in the advances fighting against the danger trio of the ninth Universe in what we estimate is a thought of some character or some kind of scenario created by Wiss' walking stick itself.
What's known is that Krilin can have a great participation in the next episode and the pictures seem in the advances implies that will be the first convoked to form part of the seventh Universe that will go in search of the victory in the tournament, we'll be informing about any novelty related to this series, see you in a next article.