'Dragon Ball Super' - new ending
We present you the new song of closing for the new episodes of 'Dragon Ball Super'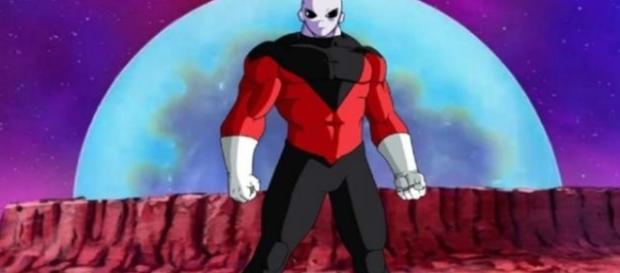 Some days ago it was rumored that there would be a new ending in the series for the next episodes, but that rumor became reality some moments ago with the confirmation of a new Closing for the saga of the Power Tournament.
A first single - 'Boogie Volver'
The new closing will come at JPOP's hand, along with the singer Miyu Inoue who will carry out her first single called "Boogie Volver." This will be on sale from April 19. Paired with that announcement, we also found out that the new ending of the series will be broadcast on April 2nd - most specifically chapter 84 and will continue through until June 2017.
The song promises to be very dynamic and is thematic to the saga of the Power Tournament.
Miyu Inoue was born, in Fukuoka. She's an influencer in dance, funk, rock, pop and other creative areas across a wide range of musical genres. She is only 19-years-old but presents a strong will and charm in her musical themes; charm that we'll listen to the next ending of the mythic series of Akira Toriyama.
The closing theme history
As you know, this will be the eighth ending of 'Dragon Ball Super' and for the ones who don't know the rest, here is a list.
TV Size: "Hello, Hello, Hello"
Keytalk: "Sterling Star"
Lacco Tower: "Usubeni"
Czecho no republic: "Forever dreaming"
"Yoka Yoka Dance"
"Chahan music"
The Collectors: "Un ángel malvado y un diablo justo" and
Miyu inoue, single: "Boogie volver".
Debate that is sparked by themes
These are to date the closing themes that have been used, and all of them have been striking and attracted our curiosity as to how they relate to the actual themes of the storyline. In particular, the Collectors "an evil angel and a fair devil" has been praised for its incredible lyrics, which sparked a great deal of theories and speculation regarding the powerful and mysterious high priest and father of Whis, Daishinkan and the almighty Zeno.
We expect and totally hope for the best of the success for this new ending that we are so very close to seeing. Let us just wait just a little longer to see if it will be to your liking.
Don't forget to leave your comment about this new ending theme of 'Dragon Ball Super.'
Click to read more
You will watch a video to read the news
or