'Dragon Ball Super': Jiren against Goku. The best battle
The warrior Jiren of the eleventh universe is the most powerful of his universe said by Toppo.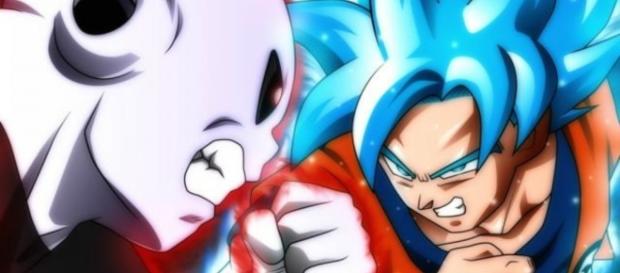 Surprising! It has been released some hours ago, the awaited episode number 82 of the emblematic series of Dragon Ball Super, where so many questions stayed, however the subtitled chapter where some of them have been answered has just released, then a summary of what happened:
Goku and Toppo
On first instance, the chapter carried out an intense battle between Son Goku and Toppo of the eleventh Universe became very good, until the point that had to be stopped by Daishinkan, but in said battle was achieved to save some questions that until today were unknown for the fans of the series, nevertheless the battle made an incredible turn since was thought that Toppo, aspirant destructor God of the eleventh Universe would have more power to be an excellent destructor God.
However, Goku carry out to compete him and overcome him, for this reason he stopped the combat then someone could result hurt or to the point of someone being killed, after that Toppo answers Goku: "Don´t worry, I am not the strongest of the eleventh Universe, the most powerful is called Jiren."
Jiren
Incredible, despite this exciting revelation, it must not surprise us, well antecedents still be about the fact of the great spoiler of the potential of this character, more known by the fans as the martian of the eleventh Universe.
As we know, this made its debut in the intro that they gave us of the new saga, though in the chapters of the saga that hooded warrior Jiren, was changed for Toppo. However here would be given the first spoiler of the warrior, also and yet clearer the apparition that he has in the opening of the tournament power saga, in which he appears confronting Goku and even he´s made to expel a new power yet unknown to the Sayayin Son Goku.
Nonetheless, in the opening they show more the battle of this character with Goku than any other, something like the big importance of the Universes 6 and 7, even in the opening itself, do not forget leave your comment about this amazing fight, see you next time.
Click to read more
You will watch a video to read the news
or