Dragon Ball Super: Goku to reveal his new transformation in next telecast?
The upcoming episode of DBS features the match between Goku (universe 7) and Toppo (universe 11)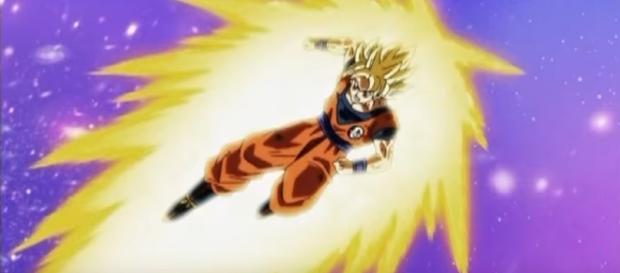 Dragon Ball Super: - Dragon Ball Super upcoming episode on March 19th, 2017 features the battle between Son Goku and Toppo. Before checking more details on this exclusive episode of Dragon Ball Super, let's recap the previous episodes. In three-match series of 'Zen-ben exhibition' match, Universe 7 defeats Universe 9. In the first match, Majin Buu wins over Basil and second match was a draw between Gohan and Lavende. In the final match, Goku defeated Bergamo to win the series.
After the end of the tournament, Grand priest announces the next battle titled as 'Tournament of Power' which is going to be held between all the team members of eight universes on a single stage.
In the meantime, Toppo interferes and introduces himself as the leader of brave Universe 11 team and declares fight on Son Goku. Son Goku does accept his proposal and this exclusive battle will be telecast in the upcoming episode.
Preview of Goku vs Toppo match
In the preview of next episode, it was shown that Goku gets badly hurt in the initial attacks of Toppo. But later, Goku transforms in Super Saiyan Blue and on seeing Goku in this transformation, we can observe Toppo was feared in the end of the preview.
Will Goku shows his new transformation in next telecast?
In episode 81, Son Goku easily wins over the Bergamo without even get hurt by a single move from the strongest of Trio De Dangers. As Bergamo absorbs opponent power to hit back at the time, he initially grabs all the power Goku used on him to become stronger but finally when Goku transforms into Super Saiyan Blue, Bergamo agrees on the defeat and Universe 7 remains the winner.
So the upcoming match with Toppo won't be the easy win like Bergamo fight for Son Goku.
Even though it was shown in the preview that Toppo is feared after seeing Super Saiyan Blue of Goku, it was expected that there will be the much more interesting fight between these two where both of them might reveal their unseen powers in this next battle. So let's wait and see whether Goku will show yet another new transformation in Toppo match? and also what powers Universe 11 leader is going to showcase in this unexpected match in forthcoming days. Do comment your opinion and expectations below on this match.