Dragon Ball Super Episode 82: Goku to battle with Toppo in an unexpected match
In upcoming episode of Dragon Ball Super, Son Goku is going to take on Toppo in an unexpected match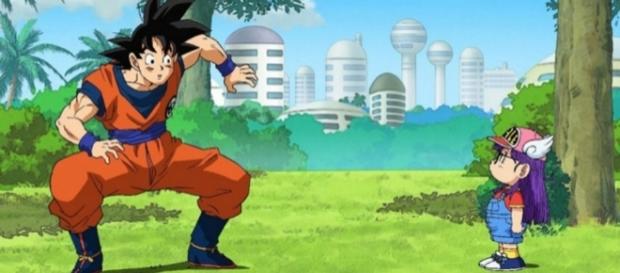 Dragon Ball Super Episode 82: - Dragon Ball super episode 82 will be aired on March 19th, 2017. The fans of Dragon Ball Super are eagerly waiting for this episode. In this 82nd episode of Dragon Ball Super, Son Goku is going to battle with Toppo of Universe 11 in an unexpected match. Before checking more details on this upcoming telecast, let's recap previous episodes.
After the end of the final match in Zen-ben exhibition tournament between Goku and Bergamo, Zen-oh-sama says that they are happy with this tournament and announces Universe 7 as the winners.
Later, a new tournament named as 'Tournament of power' will be announced, where all the teams of Universe are going to fight on a big stage. There will be 48 minutes time limit for this match and the winner will be the team who has most members stay on the stage after the end of the time limit.
Toppo comes in as a surprise
After the announcement of next match details, the Universe 11 team member Toppo comes in as a surprise and challenges Universe 7 leader Goku. Goku even accepts his proposal and this unexpected battle begins between the both which is going to be aired in next episode.
In the preview, it was highlighted as Toppo takes the lead in the match but one needs to wait and see who is going to win on March 19th, 2017. check the preview below.
Can Goku win over Toppo?
It was quite difficult to predict who will win in this unexpected match between Goku and Toppo but still several fans of DBS predicting Son Goku's victory in this match. Even though it was highlighted in the preview that Toppo is leading in the match but it was expected that Goku will take the lead later and finally defeats the Universe 11 leader with his super power.However, let's wait and see what happens in a few more days as the next episode will be aired on March 19th,2017.
Nonetheless, everyone is eagerly waiting for 'tournament of power' as all the team members are going to battle with each other in this exclusive upcoming tournament in Dragon Ball Super.