'Dragon Ball Super ' - Chapter 83 according to the Weekly Shonen Jump
The title and synopsis of the 83 chapter of 'Dragon Ball Super 'have been released, discover what we'll see in the series here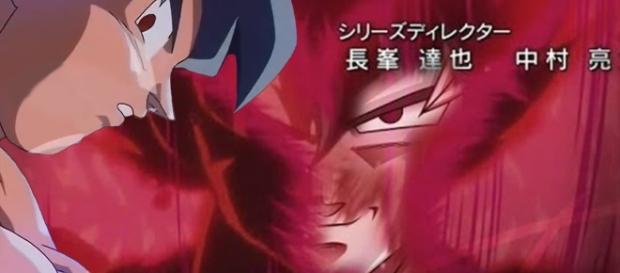 A short time ago the complete synopsis of Chapter 83 of "Dragon Ball Super" was released, thanks to the Japanese magazine Weekly Shonen Jump in its March edition of 2017, which will be launched on March 26 of 2017 in Japan. Here we tell you all the details of the Episode of "Super Dragon Ball 83: Preview of the Weekly Shonen Jump."
Chapter 83
Title in English: "Instruct the seventh Universe team! Who are the 10 strongest warriors?"
Synopsis in English: Goku is looking for team mates for the "Power of Tournament" but...
After the hard battle against Toppo, Goku realized that the future opponents won't be so easy to defeat.
After this battle, Goku and the others will come back to Earth, and together with Gohan will try to search warriors to create their team to participate in the "Power Tournament". This week Vegeta is worried about Bulma and the soon to be born daughter Bra, which can't calm him down!
Goku and the others will ask Vegeta for integration into the team for the tournament, but even so, he negates. It seems that the reason is that Bulma is about to give birth.
Advance seen in chapter 82
According to the advance showed some moments ago in chapter 82, is possible to see how Vegeta negates to participate in the next tournament and the reason is that he feels that he has a responsibility to be with Bulma to look after her and his future daughter that is about to born
On the other side, it is possible to see Goku having a bad feeling.
We don't know if is related to the security of the daughter of Vegeta and Bulma, or if it's about the presence of a new powerful enemy as, if we remember, Toppo told Goku that there was a very strong warrior called "Jiren of Grey".
Definitely, this is getting much more interesting; we have so much curiosity about knowing the identity of this new character that is shrouded in so much mystery. We are interested because we want to know how strong it will be in a sustained battle with Goku at his maximum power.
But very soon we'll know it. Don't forget to leave your comment regarding this in the box below.
Click to read more
You will watch a video to read the news
or