DBS: Official synopses of episodes 82 ,83, 84 and 85
Finally the leaks of the titles and synopses of the next episodes of the series have cameo out.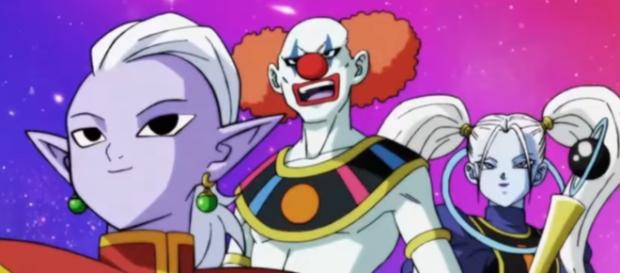 Up next we will give to you some details about the reléase dates, synopses and titles of the next episodes of the Japanese Series:
DBS, episode 82: March 19th, 2017.
Title: Goku cannot be forgiven! The explosion of Toppo, the warrior of justice.
Synopsis: Goku and Toppo are fighting with all their might holding nothing back, but when the battle intensifies Daishikan Sama stop the battle, saving it for the Tournament of power. Finally, it has been decided that the 80 warriors of the 8 Universes will join the contest in a battle royale match, where all the 80 contenders will fight at the same time in the same arena. The duration of the battle will be of 80 minutes.
DBS, episode 83: March 26th, 2017.
Title: The lineup of the Universe 7 team. Who are the 10 strongest warriors of Universe 7?
Synopsis: The time has come in which Goku must start gathering the Warriors that will represent Universe 7 in the Tournament of power. At the same time, Bulma and Vegeta ready themselves to welcome the birthing of their daughter Bra. Goku and Vegeta promise to win the tournament organised by the Zenos, but what is surprising is the reason why Vegeta will enter the contest. He will fight for his newly born daughter!
DBS, episode 84: April 2nd, 2017
Title: Goku invites Krillin and Android 18.
Synopsis: Goku is thinking about which warriors are up to the challenge proposed by the Tournament of power and concludes to invite Krillin and Android 18. Just as Gohan and Vegeta will, Krillin joins the contest to protect his family.
At the same time, Android 18 enters the contest with the purpose fighting side by side with her husband.
DBS, episode 85: March 26th 2017.
Title: The Universe 7 team begins to move. The hope of everyone!
Synopsis: Goku finally concludes to invite Android 17 also, but he is having a hard time finding him, so he travels to The Lookout (Kami's Temple) seeking the aid of Dende, hoping that he will tell him about 17's whereabouts.
It would seem that in the very next episodes we will finally see Bra's birthing, an event that will give Vegeta a real reason to fight with all his power. This is, in fact, some unusual behaviour of the Prince of the Saiyans since he always battles for his pride. Still, this is not the first time he puts his life in danger for the safekeeping of his family and sons. Recall back at #Majin Buu's saga, when he sacrificed his life detonating his ki to blow himself up with the intention to completely destroy Majin Buu. Now again, we will see him fighting for a noble reason. Will he be capable of trespassing his limits once more?
Also, it would seem that in the very next episodes the team that will represent Universe 7 in the Tournament of power will finally be assembled and ready for the battle. #Dragon Ball #DBS