'DBS': Goku and Vegeta's new Super Saiyan stages.
We show you, in this article one of the most powerful transformations so far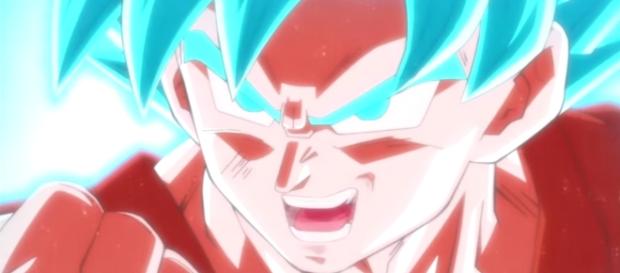 The Universe is in danger of being totally destroyed, and it's up to Goku and his friends to save it. The actual storyline of the anime circles around the next Tournament of Power and their efforts in recruiting the strongest warriors to defend Universe 7.
Unfortunately
For everyone, and even though the best-known warriors of Universe 7 will join the contest, winning the tournament will not be an easy task. Recently it has been revealed that Universe 7 has one of the lowest fighting levels of all the Universes, with a score of 3,18. Only Universe 9 has a lower fighting level with a score of 1,86.
This means
Despite all the battles Goku and the rest had to wage along the "Dragon Ball" franchise, their efforts seem meaningless. The revelation showed that there are Universes that have at least twice the score Universe 7 has, and as a consequence, they are significantly more powerful.
It is true that even though we do know the fighting level of Universes 7 and 9, the scores of the rest of the Universes have yet to be confirmed, but the chances are that they are around the number 7. Goku and the rest of his friends will have to face the warriors of these Universes as well and defeat them in order to preserve Universe 7.
Let's remember that only the last standing team will see its Universe through the contest.
But such as in the majority of the sagas of "Dragon Ball", a new power is dormant, in the wait of some critical situation to fully awaken in a last effort to overcome any and all adversities. The fans are waiting for Goku and Vegeta to reveal a new Super Saiyan stage that will help them achieve victory.
In the meantime, Gohan is still a clue, but he still has the chance to reach his true potential as the most powerful Saiyan.
The fans may expect him to see his power explode such as it did back at Cell's saga. Regarding this subject, it was revealed that Akira Toriyama has originally planned that Gohan was to be the protagonist of the saga, so this may very well happen.
Thanks for reading this note and stay tuned for more information as it becomes available. Until next time!
Click to read more
You will watch a video to read the news
or