DBS: Episode 81 match winner forecast between Goku vs Bergamo
The final match between Goku and Bergamo will be telecast on March 5th, 2017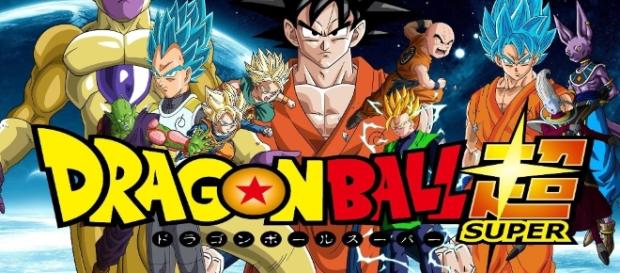 DBS Episode 81 fight between Goku and Bergamo: - The DBS episode 81 is going to be telecast tomorrow on March 5th, 2017. All the fans of DBS are eagerly waiting for this exclusive episode of this Japanese animated series. In this most awaited episode, Son Goku will take on Bergamo in the final match of the tournament. Before checking more details on this, let's recap the previous telecasts.
In the first match of the tournament of power, Majin Buu and Basil battled with each other which was telecast in the 79th episode.
Majin Buu wins the first match of the tournament against Basil of Universe 9. On the other hand, the second match of the tournament was between Gohan and Lavender. After a tough battle between the two in this 80th episode, the match was a tie as both the participants fell down after a massive attack on each other.
DBS clash between Goku and Bergamo in episode 81
The final match of the Omni-present match is between Goku and Bergamo, the strongest of Trio de dangers. As both have the strongest powers, this is going to be an interesting fight between Universe 7 and Universe 9.
Coming to the winner of this match, it was estimated that either the match will end up in the tie or else Goku will win over the Bergamo. Even though Bergamo will show his full strength to defeat the opponent Goku, Goku was expected to strike back later to keep the match interesting for the spectators.
On the other hand, in the worst scenario, Goku will try to lose against Bergamo in order to save the Universe 9 team as the Omni-King was said to withdraw his decision of wiping out the losing team if Universe 9 wins in the final match of the tournament.
Toppo enters in next episodes
The titles of episode 82 and 83 which are going to be telecast on March 19th and March 26th are out. The 82nd episode is titled as "The righteous warrior Toppo Bursts in" and the 83rd episode is titled as "Forming the universe 7 representative teams".
So the new warrior Toppo is going to enter into the upcoming episodes of Dragon Ball Super and he is expected to join the team of Universe 7 in the 83rd episode. He shows his power in the 82nd episode and hence everyone is curious to know how powerful Toppo really is as experts predict him to be a God of destruction.
Finally, let's wait and see what happens in forthcoming days.
Click to read more
You will watch a video to read the news
or