"Dragon Ball super": brand new information revealed
The desperation of the last combat of the preliminary tournament of Dragon Ball Super.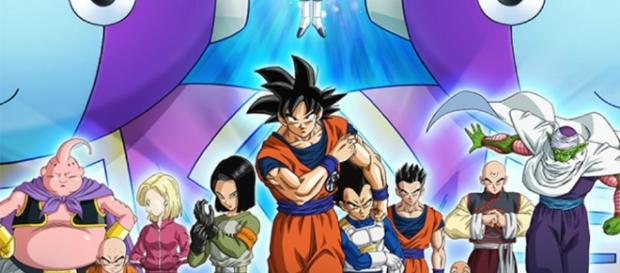 Amazing! Few minutes ago, the important titles and synopsis of the next episodes of Dragon Ball super of February and March were released.
The 80th episode of the symbolic series: Dragon Ball Super will be premiered next Saturday February 25th. The official title of this episode is: "Awaken Your Sleeping Battle Spirit! Son Gohan's Fight!!"
Likewise, the 81st episode will be premiered on Saturday March 4th, in its regular schedule. Its official title is "Bérgamo, The overwhelming mighty warrior from the Dangerous trio vs Son Goku".
In addition the 82nd will be premiered on Saturday March 18th. The corresponding title is: "The brave powerful warrior. The Big toppo joins the battle".
If you don't know who toppo is, he is the official leader and warrior from the universe eleven. Besides, of being the leader of patrol that defends the whole universe from the evil forces. His team is called "Proud Warriors" The power of this person is so overwhelming that makes him capable of reaching god-like levels. Moreover, he is the official candidate to become the next destructive god of universe eleven, displacing the actual destructive clown god.
The 83rd episode will be premiered on Saturday March 25th, in its regular Schedule. While in Japan, it will be premiered on Sunday March 26th. Its official title is: "Searching for the fighters that will be part of the universe seven".
On the other hand, Majin Buu's victory is firmly confirmed. In spite of the great ability that Basil showed, it seems that Majin Buu will not have much difficulty getting rid of this skillful warrior, the other warrior called Lavenda is the one who dominates the poison technique.
However, we do not rule out that Bergamo uses this skill more, as he has a fight against Goku that will be coming up as the current saga progresses with new episodes.
This is all the information that has been revealed so far about the episodes of Dragon Ball Super, Why do you think that toppo shows up when he shouldn't do it yet? You can leae your comments and opinions in the comment box and we will let you know about any novelty of Dragon Ball Super.