Do you know what's going to happen in Iran on 1 May 2018?
You may be following the news on Iran, like me, but what makes this Labor Day special is that it is important to stand up for Iranian workers' rights.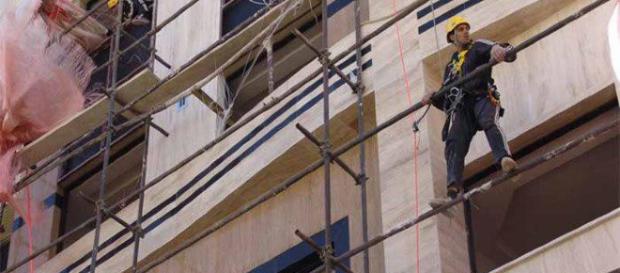 Being an international event the worn-out workers of iran are going to get the chance to speak out on this day. They're tired and have had enough of this unfair ruling in Iran.
Imagine working tough hours day after day and for months not receiving any wages. The worst thing is that nobody in the Iranian Government is going to deal with the unpaid worker's crisis. These workers and their families are left to suffer unknown consequences.
Take for instant the Benvid factory workers that produce white cement in Isfahan, central Iran.
The last time they were paid was at the end of 2017.
Or another case, the 200 steelworkers of Qazvin, north-west of Iran who was to receive about 6 to 7 million tomans (Iranian currency) before the company was transferred to a new employer. Now according to these workers, the employer will not agree to pay these delayed wages.
It goes on; this time the expelled workers of Gachsaran Oil & Gas Company. Gachsaran is south-west of the country and the Governorate is neglecting them by not giving answers to their concerns.
One other instance, the fuel-truck drivers in Yazd are asking why there is such a low fare while expenses keep rising.
Worker protests
In Chavar a Kurdish city people are protesting against the employment situation of non-natives and demand opportunities be created for the Kurdish people.
As recently as April 28, municipality workers in Masjed Soleyman, which is to the south of Iran, protested against the failure of the authorities to pay their five-month salaries.
Again, workers of the Safa Piping Company in Saveh, northwestern Iran, held a strike for not receiving their dues and insurance premiums from their employer.
In this case, also, workers have been expelled from employment and are under harassment by the Iranian security system.
In just a week there are up to 21 recorded labor protests in different cities all around Iran and it will continue.
On Saturday at 9 pm UK time, the official Twitter account of the International Labour Organisation (IOL) stated workers have the right to a safe and healthy workplace. This has me thinking about how much an international front can stand up for workers' rights in Iran!
Workers need to be paid
I'm hoping to get an official statement by the ILO Bureau for Workers' Activities (ACTRAV), giving the protest and strike figures that have been carried out by Iranian workers during these last months.
I also suggest the International Labour Organisation can encourage the Iranian Government to fulfil and act upon their own stated Workers' Code.
I have found certain parts of the Workers' Code laid out by Iran's Islamic Rule that clearly states wages must be paid to workers. It also covers non-discrimination payments, be it of gender issue or ethnic.
Click to read more
You will watch a video to read the news
or